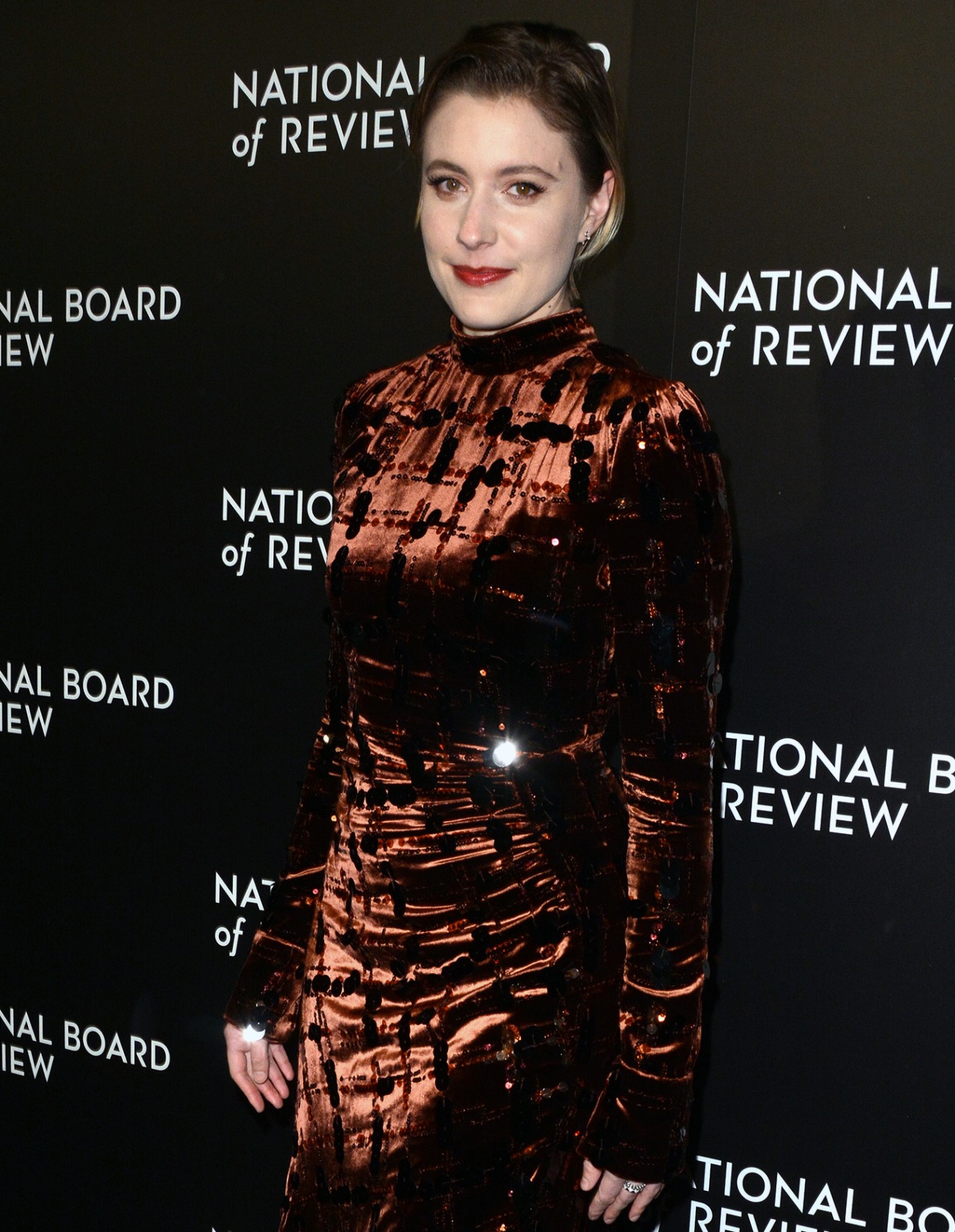 One of the great things about the ongoing, years-long conversation about pay equity and increasing the number of women behind the camera in Hollywood is that sometimes, that sh-t pays off. Greta Gerwig has directed her first film (her first as sole director) at the age of 34, and the film is already being talked about for a major Oscar campaign. The film? Lady Bird, starring Saoirse Ronan and Laurie Metcalf. Here's the trailer:
This looks so good! And it just shows that there's still a market for these smaller, female-driven films. This is just a simple, flat-out coming-of-age story about how difficult and frustrating and funny it is to be a teenage girl in this world. The film's release date is already being pulled up because everyone wants this film to have a major Oscar campaign push. I suspect a lot of money will go into a campaign for Saoirse for Best Actress, and possibly for Greta for Best Director, or just Best Picture. One of the ways you can tell that Greta is on people's radars? This nasty Page Six item, which was dropped to remind Oscar voters that Greta is "anti-Israel."
As Greta Gerwig gathers Oscar buzz for her directorial debut, "Lady Bird," journalists are being told not to ask the actress about her recent opposition to Lincoln Center's performances of a play co-produced by two Israeli theater companies and backed by the Israeli government. A Hollywood source told Page Six, "At the Toronto and Telluride[, Colo.] film fests, journalists were banned from asking Gerwig about her opposition to an Israeli-backed play at Lincoln Center. There is an Oscar campaign afoot for Gerwig, and her team doesn't want her controversial anti-Israel opinions hurting her chances." But Gerwig's rep insisted, "This is not true at all."

In July, Gerwig was among more than 60 artists who signed a letter calling on Lincoln Center to cancel performances of "To the End of the Land," presented "with support of Israel's Office of Cultural Affairs in North America." The letter was organized by Adalah-NY, which calls for the boycott of Israel over its treatment of Palestinians.

"It is deeply troubling that Lincoln Center, one of the world's leading cultural institutions, is helping the Israeli government to implement its systematic 'Brand Israel' strategy of employing arts and culture to divert attention from the state's decades of violent colonization, brutal military occupation and denial of basic rights to the Palestinian people," the letter read.

Debora Spar, president of Lincoln Center, rejected the calls for the play's cancellation, as did many top Hollywood execs. CAA's Adam Berkowitz, WME's Rick Rosen and Ben Silverman were among those who signed a letter supporting Lincoln Center's decision.

"Selectively silencing art is dangerous," said the letter signed by nearly 50 execs.
This is just a reminder, folks. If you're a woman who once expressed an opinion about one of the most controversial global issues today, you will face some very pointed backlash if you try to succeed. Meanwhile, Woody Allen won his fourth Oscar in 2012, Roman Polanski won an Oscar in 2003, and Casey Bloody Affleck won an Oscar this year. But they all have penises, so they're allowed to have their histories whitewashed in service of an Oscar campaign. But Greta Gerwig once signed a letter criticizing Israel's PR campaign! BURN HER.