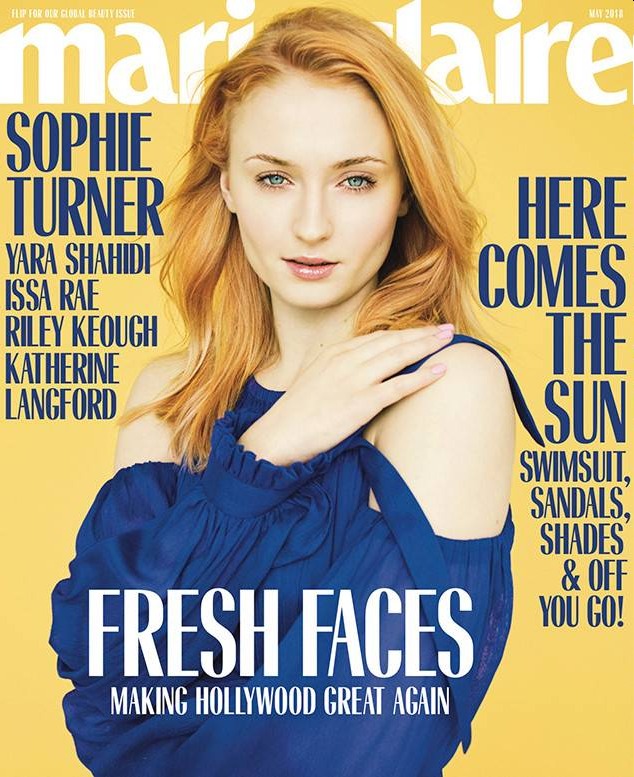 Marie Claire's May issue is devoted to their "Fresh Faces," which include some women who have been around and been famous for years, like Riley Keough and Sophie Turner. I mean, Sophie Turner is very young, but she's been famous because of Game of Thrones for years now. Still, Sophie is "fresh." Especially because she's lining up film projects right and left and quietly building a career beyond Sansa Stark. Sophie is also engaged to Joe Jonas, although the last time I heard, they weren't really making wedding plans and I don't think they've even come close to setting the date. It's my hope – and I know I'm being mean – that this fizzles out before they ever walk down the aisle. It sounds like Sophie isn't too convinced that marrying Joe will be the greatest thing ever as well:
How the Times Up movement has comforted her: "I'm so much more comfortable going into work knowing that there's a group of people who will believe me if something does happen."

Her engagement to Joe Jonas: "I'm still like, Holy sh*t! I'm engaged. There's this weird misconception that being married is the greatest thing that'll ever happen to you. But I've always found that my career is something I work for, and when I achieve something, there's a sense that this is the greatest thing I'll do in my life. It's lovely to be engaged. Not like I achieved anything, but I found my person, like I'd find a house that I love and want to stay in forever. There's a sense of peace that comes with finding your person. But there's a drive that comes with your career."
I appreciate what she says about her career being her real achievement in life. If I was a lot younger and I looked up to Sophie as a role model, I would appreciate the fact that she said this. It sometimes feels like there's this real throwback with younger celebrity women – and older celebrity women, to be honest – that they talk about marriage and love like it will be their greatest achievement ever, to be someone's wife. It just feels very 1950s to me, and I'm glad Sophie is shutting it down.
Check out their little dog, Porky Basquiat. OMG, this dog is so cute.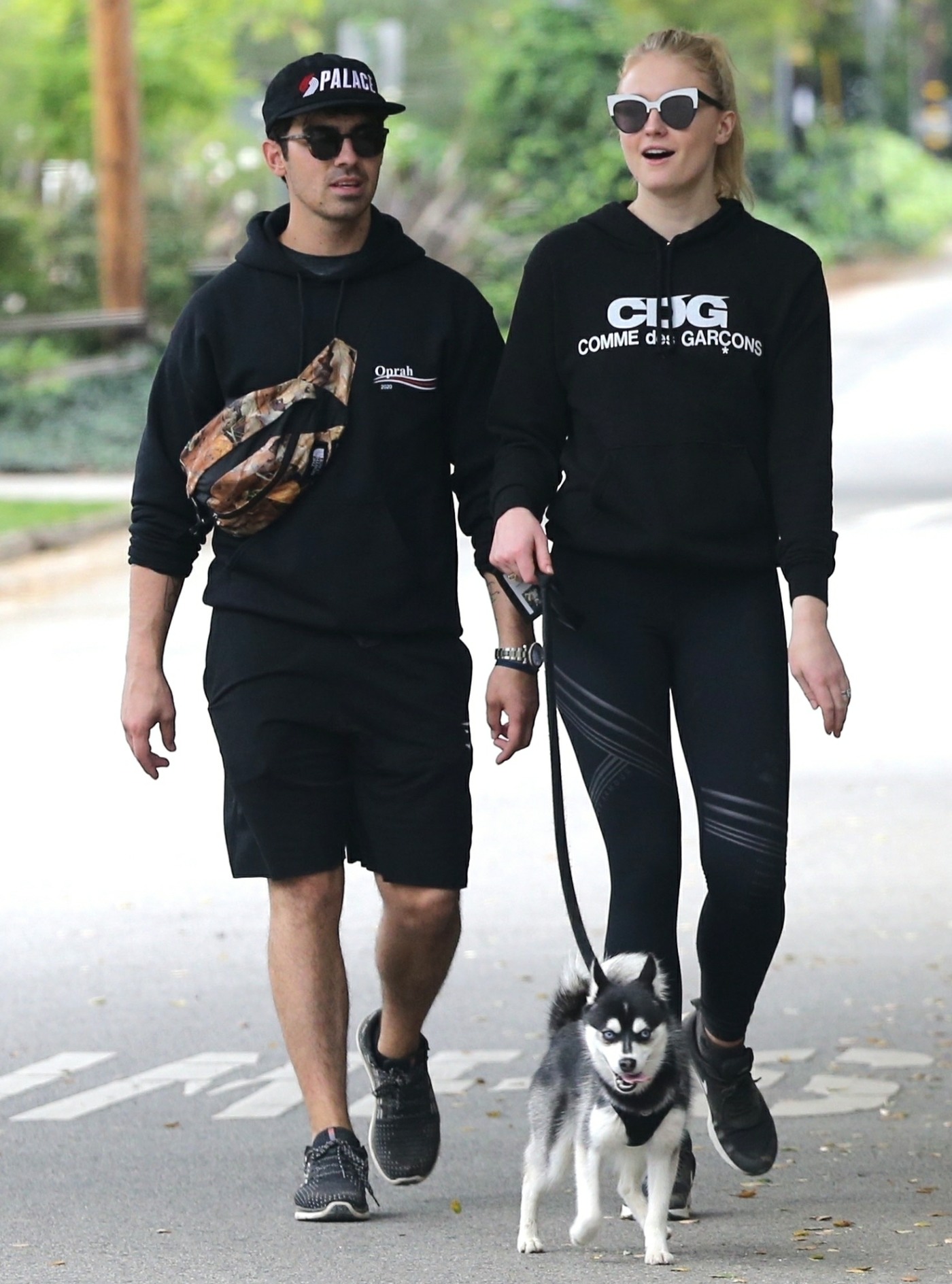 Cover courtesy of Marie Claire, additional photo courtesy of Backgrid.