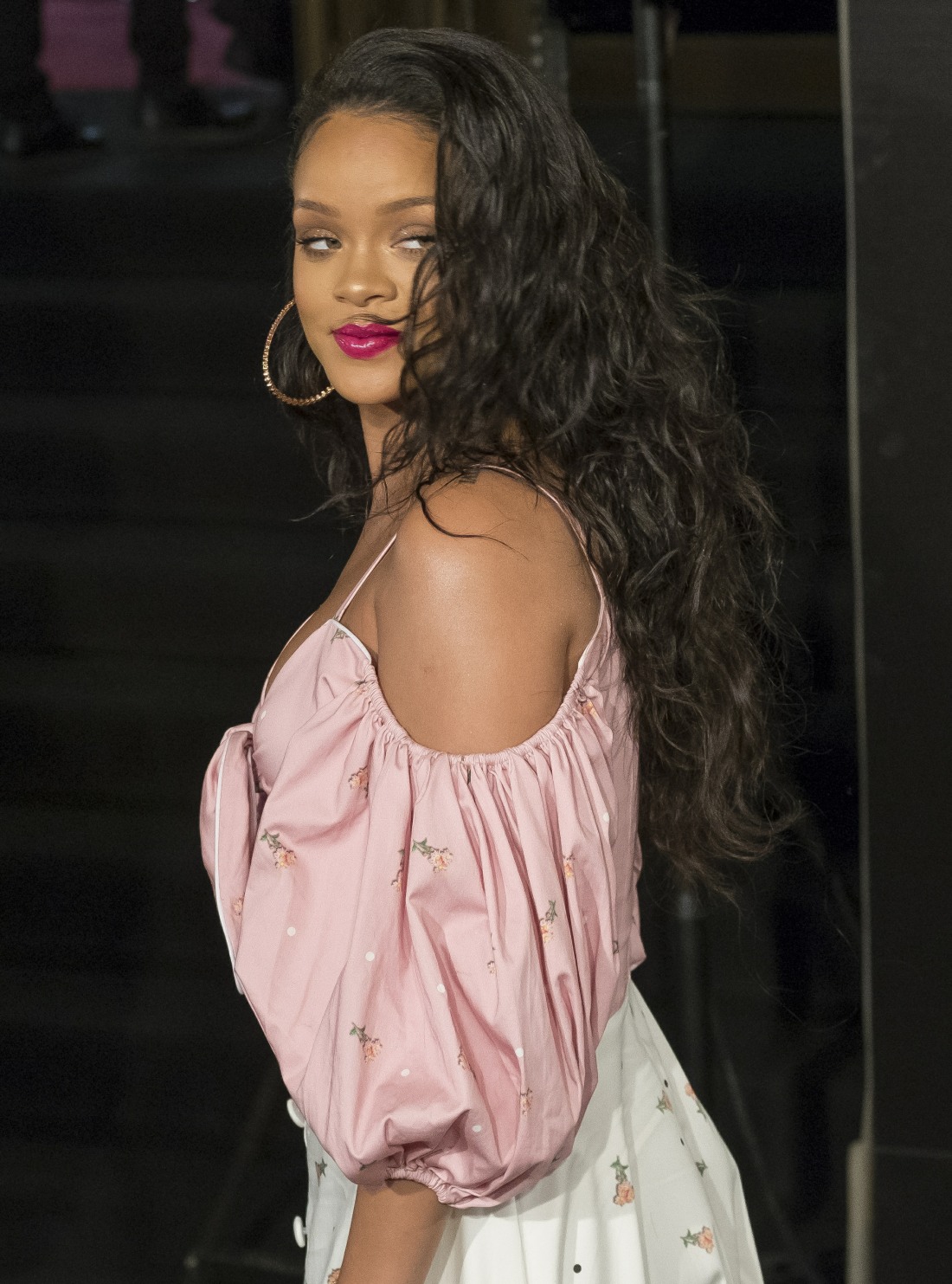 Rihanna is good at the internet. It is known. She's great on social media, the perfect blend of funny, silly and serious. She promotes herself and her brand online but it never feels like she only uses social media to hawk her stuff. Rihanna has also been getting some of the best media coverage of her life this month because of the launch of Fenty Beauty. Fenty Beauty has been widely hailed as one of the most inclusive makeup brands of all time. Rihanna clearly had a hand in building the company, and this is her vision for inclusive makeup for everyone, of every race and ethnicity and skin color and skin tone. She's gone on a global tour to launch Fenty Beauty. But she's still keeping up with the press.
The makeup brand Make Up For Ever posted an Instagram which threw a little shade on Fenty Beauty. They wrote: "40 shades is nothing new to us -👄- Since 2015, the #ultraHDfoundation released 40 shades for everyone's unique skin tone understanding the difference between red and yellow undertones. With expertise, time and passion – we shall continue to develop and improve our products for pros, for you, for everyone…" So Rihanna had to say something:
I want "lol still ashy" to be the new "I don't know her." What's going on with that celebrity? "Lol, still ashy." Why did they break up? "LOL STILL ASHY." How is it that Rihanna can sit so much shade into so few words? It's an amazing talent.
Also: Rihanna has been tweeting @ Donald Trump. She's trying to get him to pay attention to Puerto Rico. Unfortunately, Bigly remains Forever Ashy.
— @realDonaldTrump —-> https://t.co/fE1Rd3bMDp

— Rihanna (@rihanna) September 27, 2017
#PuertoRico https://t.co/tD6afk7PVM @realDonaldTrump ????????

— Rihanna (@rihanna) September 26, 2017