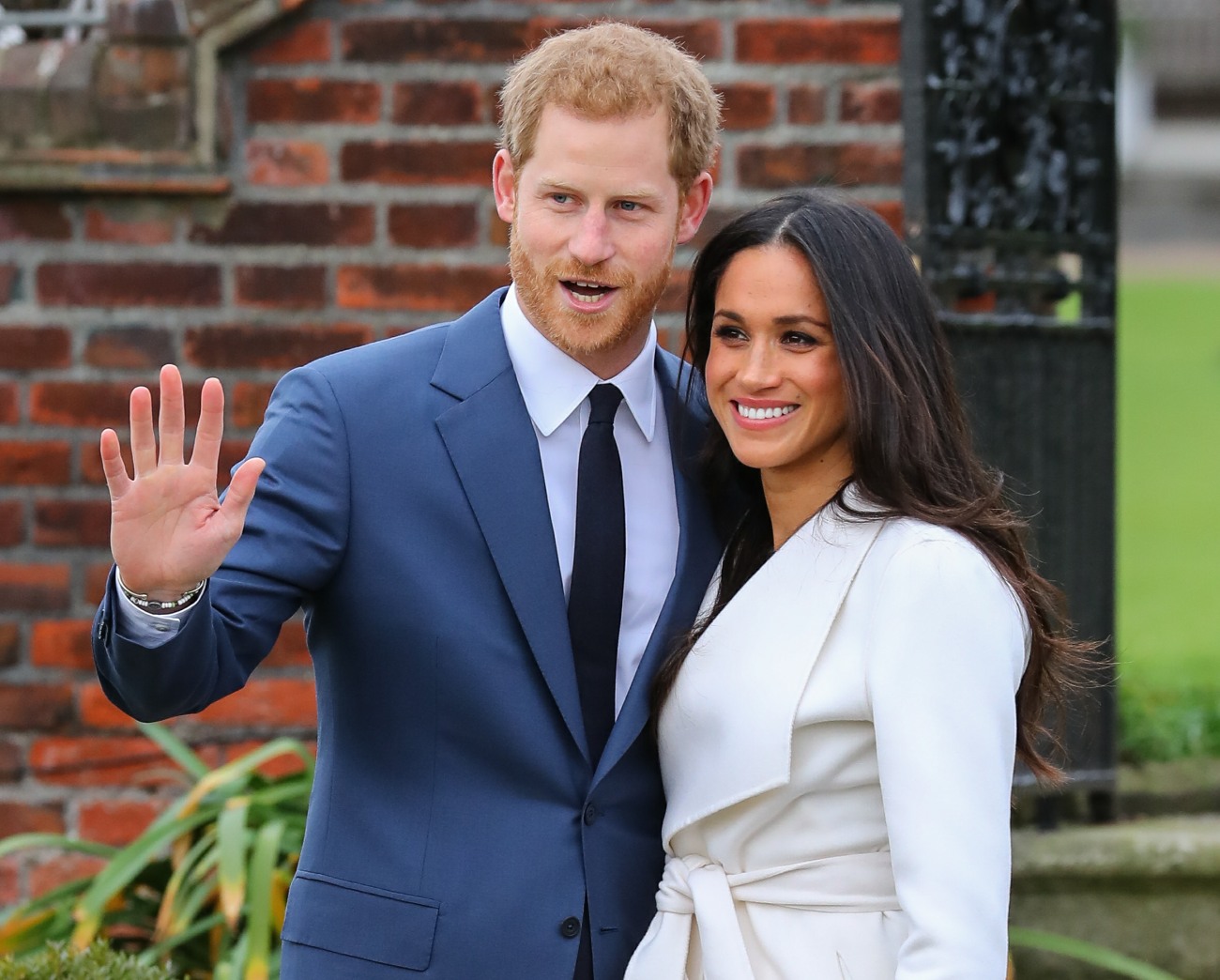 The interview is here! It's only 20 minutes long? But it's an enjoyable 20 minutes, let me tell you. Prince Harry and Meghan Markle sat down for their first joint interview ever today. I won't even bother with the chit-chat, just jump right in and enjoy!
They're still maintaining that he only just proposed a few weeks ago, at Nottingham Cottage. They were "roasting chicken" and he got down on one knee and she claims it was a total surprise (ORLY?). Meghan talks about meeting the Queen for the first time and says, "It's incredible, to be able to meet her through his lens, not just with his honor and respect for her as Monarch, but with the love he has for her as his grandmother. She's an incredible woman." Harry chimed in with the only approval that counts: "The corgis took to her straight away." And Meghan replied: "They were laying on my feet during tea!" Good job, Meg!! She's so clearly an animal person. As for the ring:
"The ring is – is obviously yellow gold because that's what – her favorite and the main stone itself I sourced from Botswana and the – the little diamonds either side are from my mother's jewelry collection to make sure that she's with us on this – on this crazy journey together," Harry said. Meghan added: "It's beautiful, and he designed it, it's incredible."

When asked what it meant to her to have stones in her ring that once belonged to Princess Diana, Meghan said: "I think everything about Harry's thoughtfulness is – and the inclusion of that and obviously not being able to meet his mom it's so important to me to – to know that she's a part of this with us. And I think in being able to meet his aunts and – and also like Julia and just different people who were so important to his mom, I'm able to, in some way, know a part of her through them and of course through him. And it's – it's incredibly special. And you know to be able to have this which sort of links where you come from and Botswana which is important to us and it's – it's perfect."

And when asked what his mother would have though of Meghan, Harry replied: "Oh they'd be thick as thieves, without question, I think she would be over the moon, jumping up and down, you know so excited for me, but then, as I said, would have probably been best friends – best friends with Meghan.So no it's – you know it is days like – days like today when – when I really miss having her around and miss being able to share the happy news. But you know with the ring and with everything else that's going on I'm sure she's …" Meghan added: "She's with us."
I do think Diana would have liked Meghan a lot, because Diana liked Americans and she was pretty theatrical and actress-y too. Diana would have seen herself in Meghan. Despite what a lot of the Kate hagiographers said, years ago, I've never been so sure that Diana would have approved of Kate or the Middleton family. But who knows? Anyway, this interview is such a pleasure.