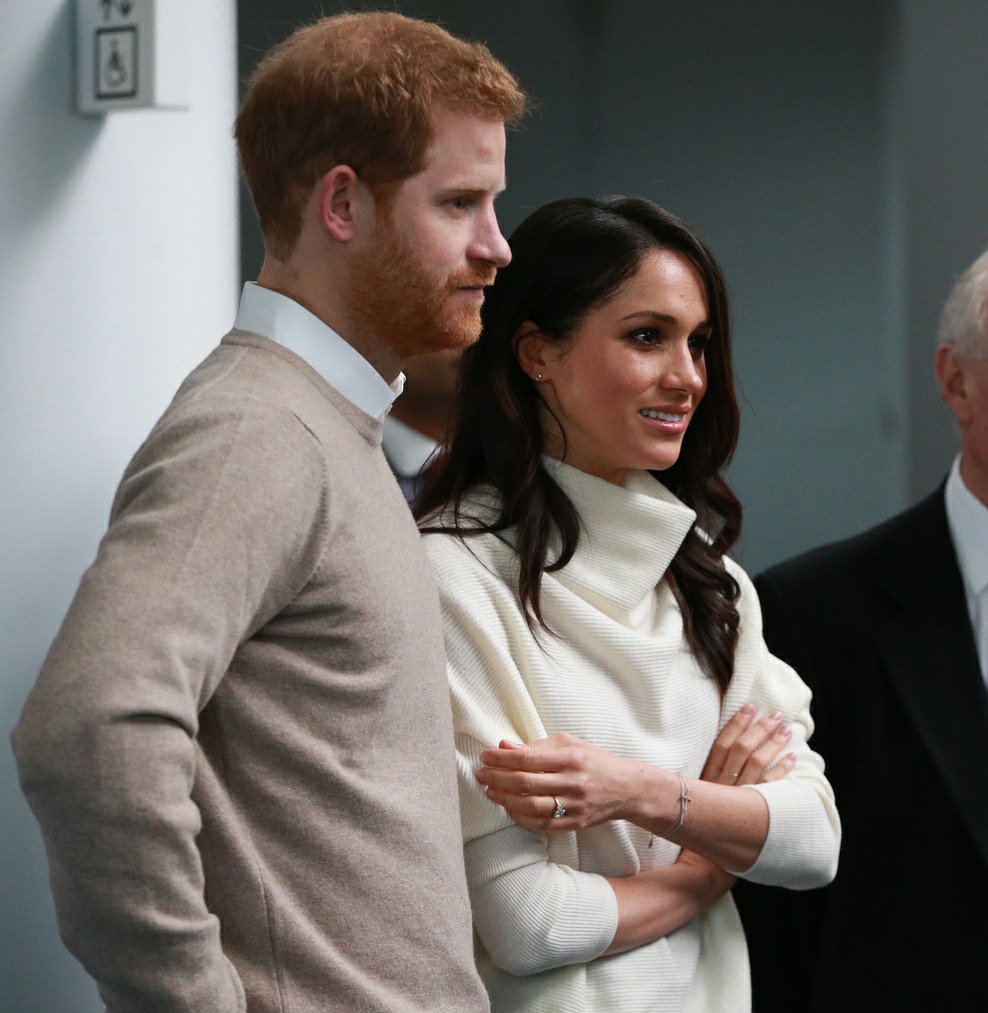 Last week, Meghan Markle was baptized and confirmed in the Anglican Church in the Chapel Royal at St. James's Palace. It was a small, private ceremony with Prince Harry, Prince Charles and the Duchess of Cornwall in attendance. No William, no Kate, and no Queen, although Meghan reportedly decided to get baptized and confirmed out of respect for the Queen. The baptism was lead by the Archbishop of Canterbury, Justin Welby, who apparently also "guided" and educated Meghan for several weeks about the Church of England. The Archibishop poured water from the Jordan River (water from the royal family's personal font). All in all, a quiet, dignified and respectful moment. But did you know that Meghan also got some new jewelry out of it??!
During her visit to Birmingham with Prince Harry on Thursday, Meghan Markle, 36, appeared to be wearing a new (and possibly bespoke) diamond cross bracelet that is believed to represent her recent confirmation. The Suits star – who was brought up as an Episcopalian – was baptized into the Church of England in a secret ceremony on Tuesday evening with her fiancé by her side.

The stunning piece is no doubt a baptism bracelet, a popular gift or keepsake to remember the special day often featuring a cross or biblical reference or if for a baby, their name.

Placed on her left arm, the piece of jewelry, which was not worn during her trips to Nottingham, Brixton, Cardiff and Scotland, was stacked on top of another diamond band, the Horizontal Bar Bracelet made from her favorite brand Birks' Rosée du Matin collection and retails for $ 925.
True story: I wasn't raised to be particularly religious, and I still don't know a lot about the details, habits, customs of various Christian branches. I had no idea that if an adult is baptized in the Anglican church, he or she might get a gift of jewelry. I wonder who gave Meghan the bracelet? Harry? Or Charles? It seems like something Charles would do, doesn't it? Also – Meghan really wanted people to see her new bracelet.
Also: the latest rumor going around the British press and betting sites is that Meghan's wedding gown is going to be Ralph and Russo. Honestly… I would much prefer to see her in Ralph and Russo than Alexander McQueen.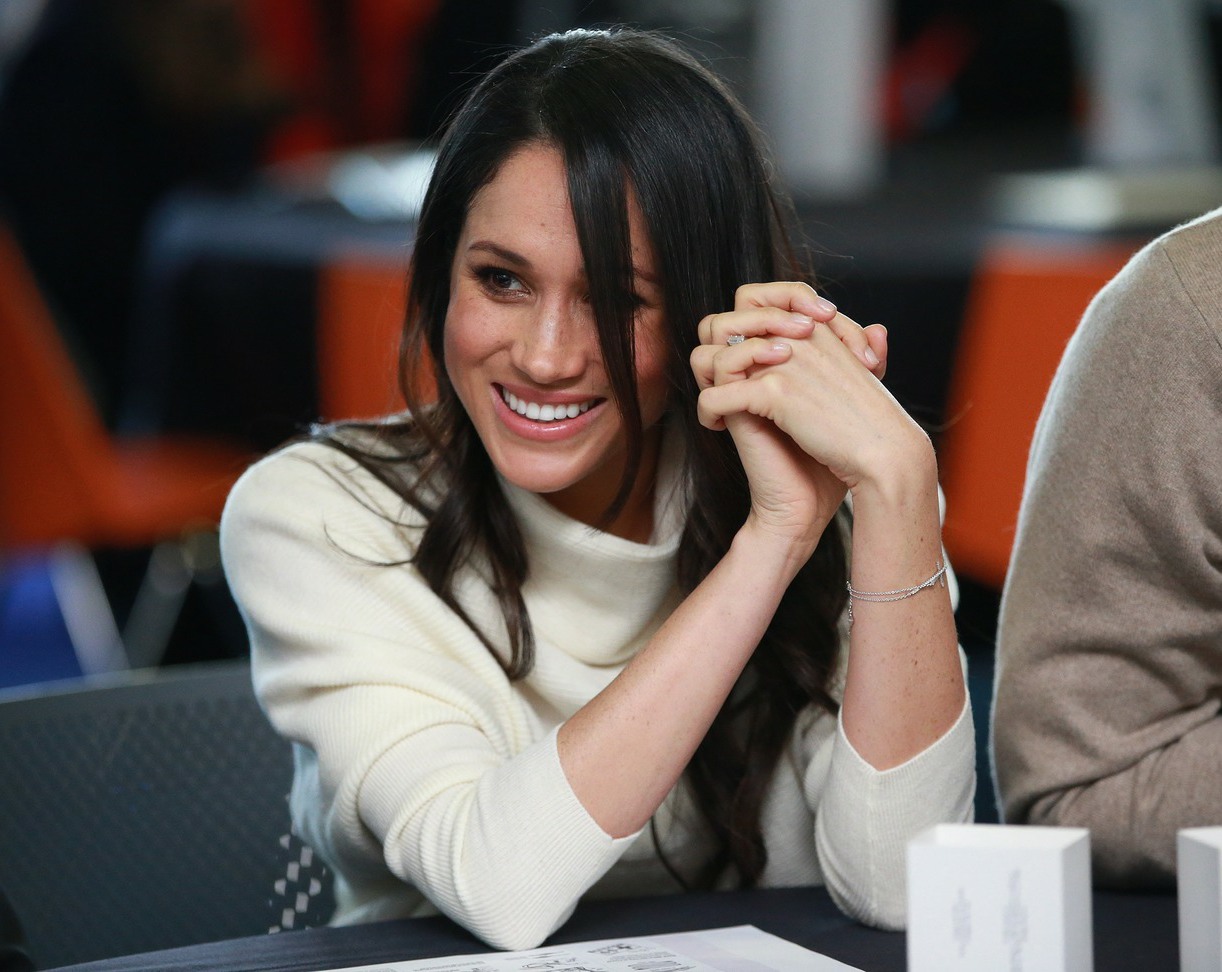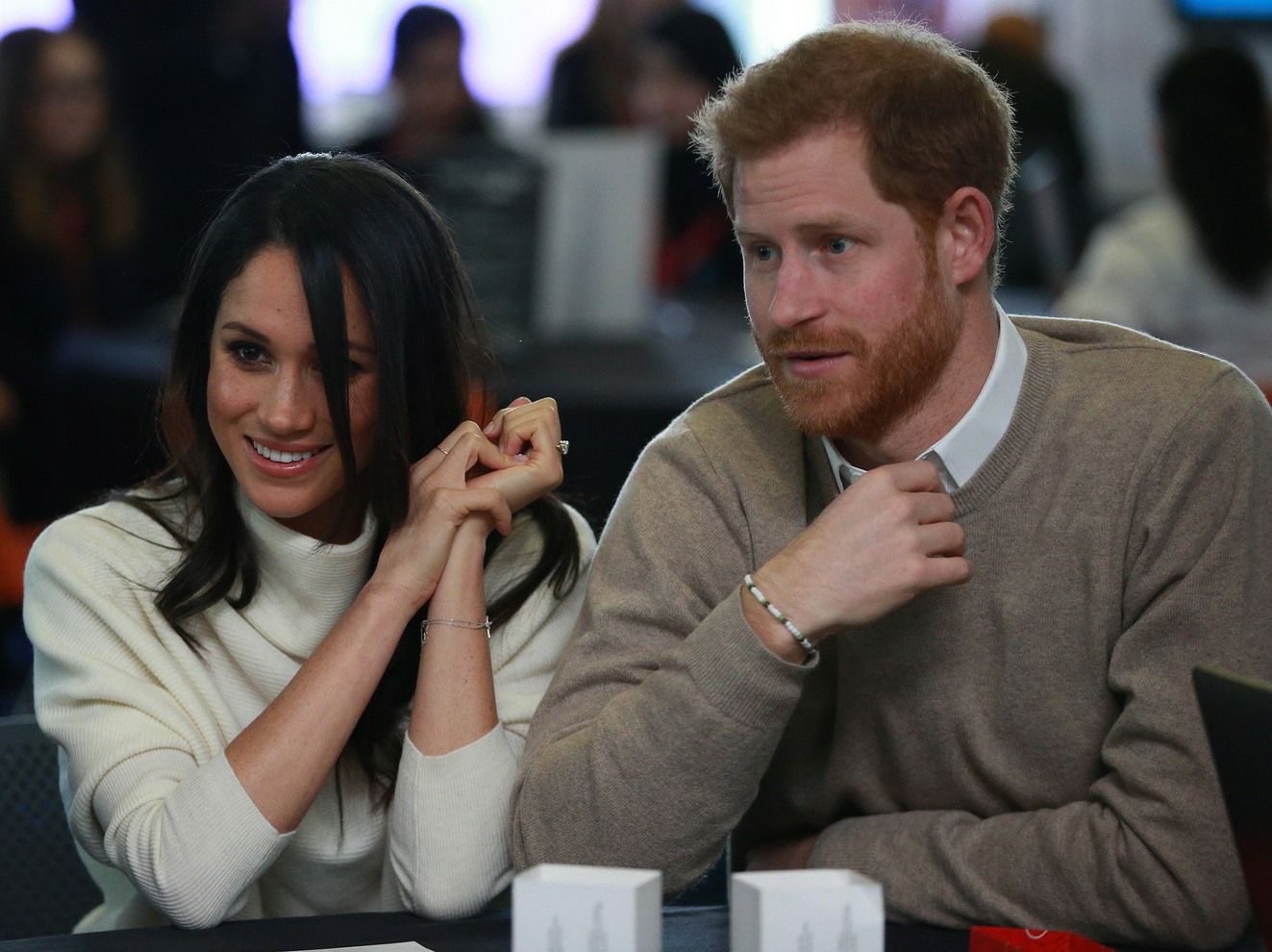 Photos courtesy of Pacific Coast News.