Embed from Getty Images
Kristen Bell has a long-ish interview with US Magazine. I mean it's long by US's standards in that it's more than a few sentences. Toward the end of the interview she works in a plug for Enterprise car rentals, and I felt somewhat duped like I had been watching a show for two minutes and only just realized it was a commercial. Bell is skilled like that, she's so open and candid about her personal life that she will weave it in to an interview promoting a service. That's all part of her personal branding and is how she gets these gigs. (As an aside, I didn't think she was that great at hosting the SAGs, but that was on the writers, not her. There was only so much she could have done with that material.) To get back to this interview, she talked about her relationship with husband Dax because of course she did. They always talk about that.
Bell and Shepard, 43, are a team when it comes to raising their daughters Lincoln, 4, and Delta, 3, but she says it can sometimes come between their relationship. "It is stressful to figure out how to solve the problems that come along with raising kids when there's more than one cook in the kitchen," The Good Place actress revealed. "It's all understanding that your partner also wants the best for your child, and try to relieve a little bit of your stronghold."

To keep their spark alive, the couple, who tied the knot in October 2013, make it a point to schedule a date night once or twice a month. "We make an effort to cuddle and remain physical with each other," she said. "You find you're often cuddling with your girls, but then you realize you haven't touched your partner on the back of the neck or put your arm around him in a week. It's just paying attention to things like that that I think will keep you connected."

The Veronica Mars alum said that road tripping is also something they do to bond as a family, which explains the duo's partnership with the car rental company Enterprise. "I would say we probably average eight or nine road trips a year. We just really like to travel as a family and just explore the United States," she told Us. "Enterprise can handle most any transportation need you might have, whether you need to rent, buy or share."
So this was all about promoting Enterprise. I personally hate road trips and only do them when necessary but I sort-of believe that she likes them. To me, driving a long time is like having to do extra work on your vacation. Yes you get to the place you want to go but how long did it take and how much of a hassle was it? Still I guess it's better than flying, even if it takes more time. Flying can be an unpredictable nightmare.
As for her thoughts on cuddling with your partner. Sure, you need to be more physical in small ways and I've heard that as advice before. I've also heard Kristen and Dax talk about how their kids walked in on them when they were naked in bed after having relations so this isn't that candid from her.
Kristen has a new web series called "momsplaining" where she gives advice and talks to moms and kids. I just heard about it and have only seen clips, but it looks really cringey.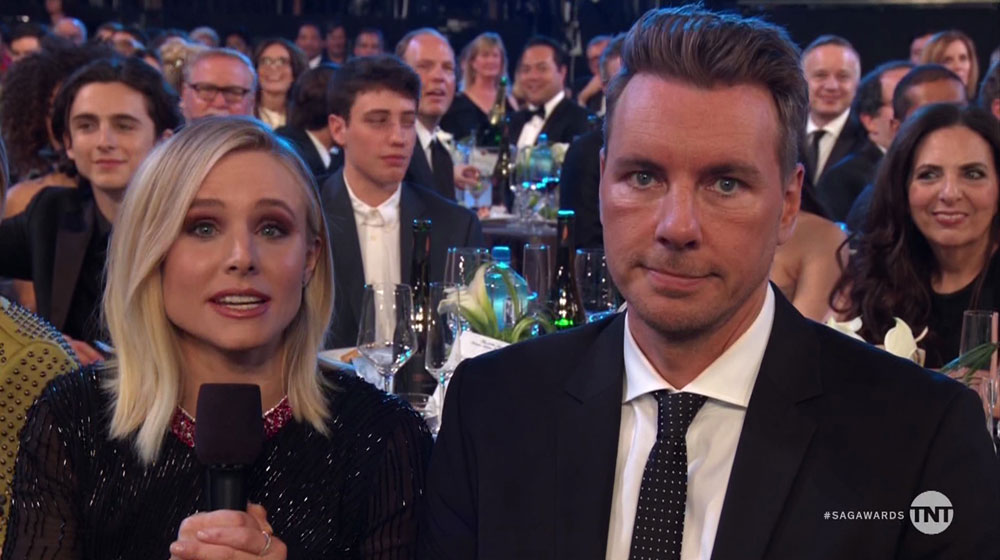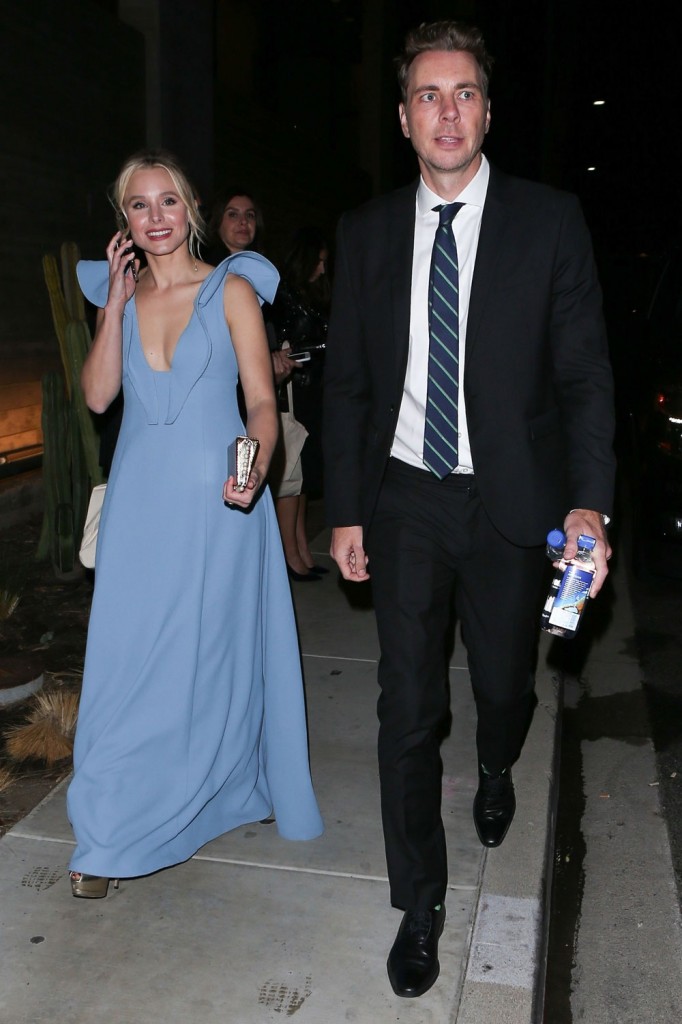 Photos credit: WENN, Backgrid and Getty