Embed from Getty Images
Katie Holmes introduced Bruno Mars and Cardi B last night for some reason. (That performance was excellent.) She was in a Zac Posen gown that would have been just right for any other awards ceremony but looks a little too staid for the Grammys, especially with that styling. The chunky heels are meant to go with that gown. It's like Posen tried to make the look funky with a shiny thicker fabric, more modern cut and accessories but it's still not a Grammys dress. Katie and Jamie Foxx went to Clive Davis's pre-Grammys party together, sat at the same table and looked loved up. Considering how long we've been hearing rumors about them, and how steadily the stories came out for years, this was a long time coming.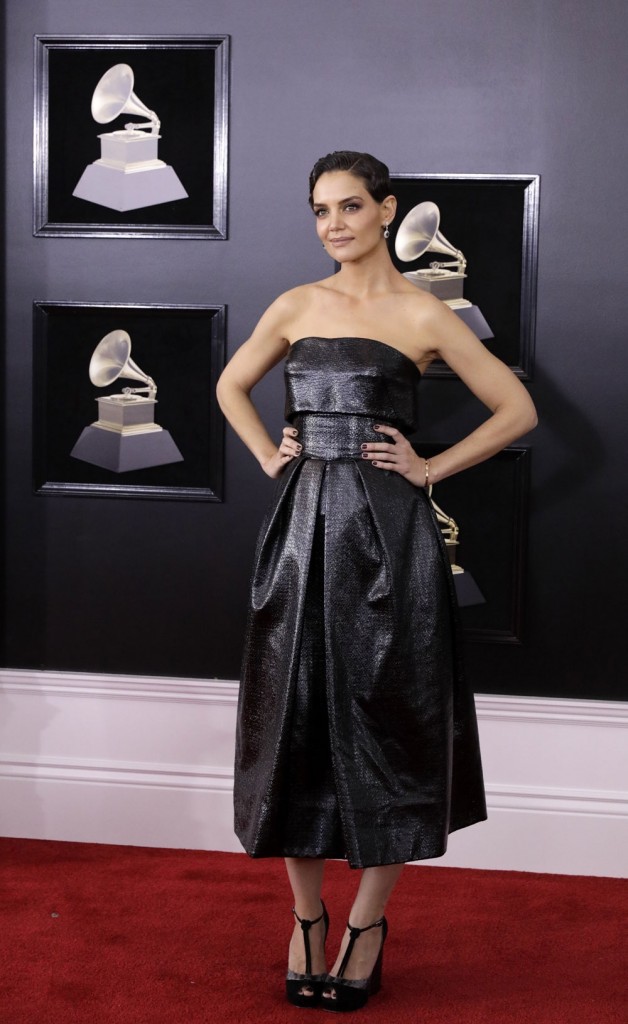 Rita Ora wore a Ralph and Russo gown which also looked very classic on video, which is surprising for her. Her fashion usually looks utterly ridiculous. However once I saw the red carpet photos I realized why she wore that dress. Her ass was hanging out the side. Still, I liked the turned up collar and side slit with the metallic lining, that was a cool feature.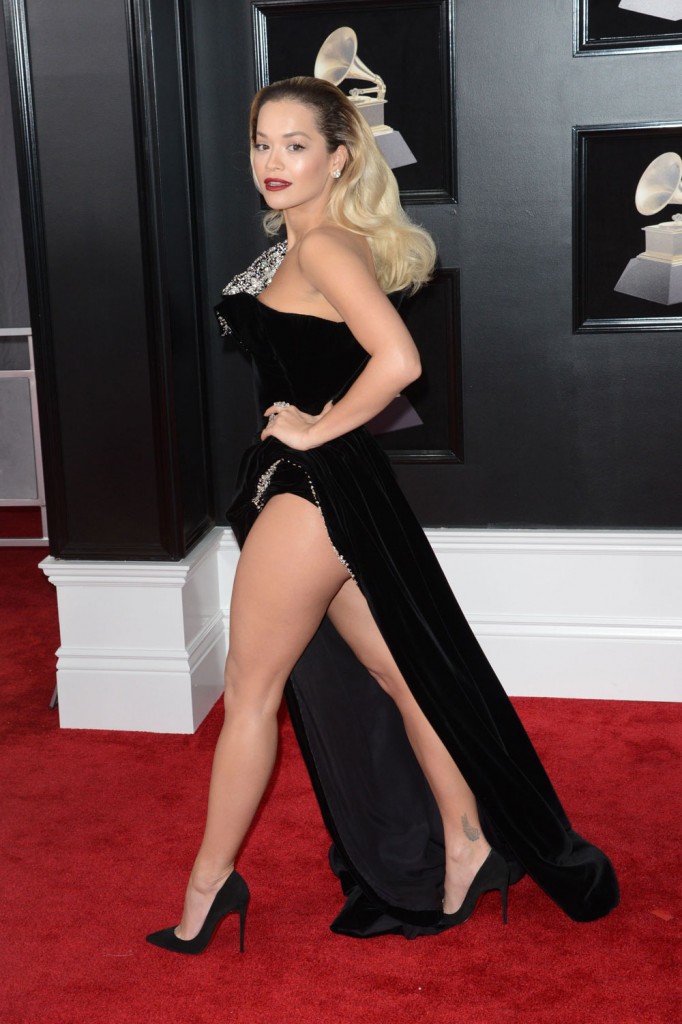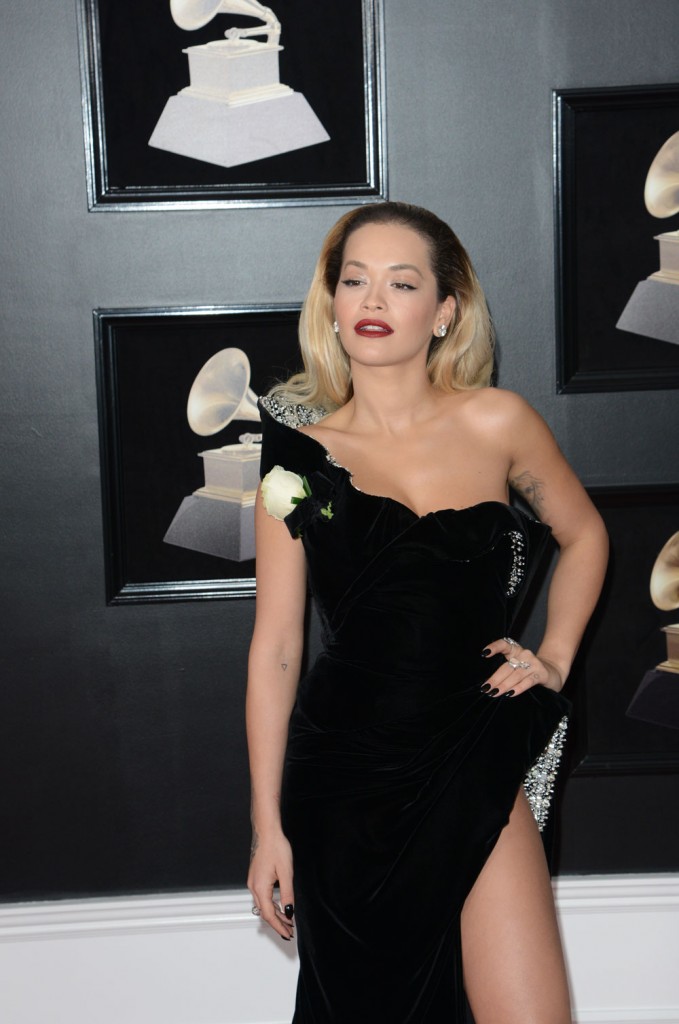 Also, get a load of Rita at Clive Davis's event. She looks like a flapper cosplaying as a lampshade. This is the Rita we've come to expect. She posed with Katie Holmes too.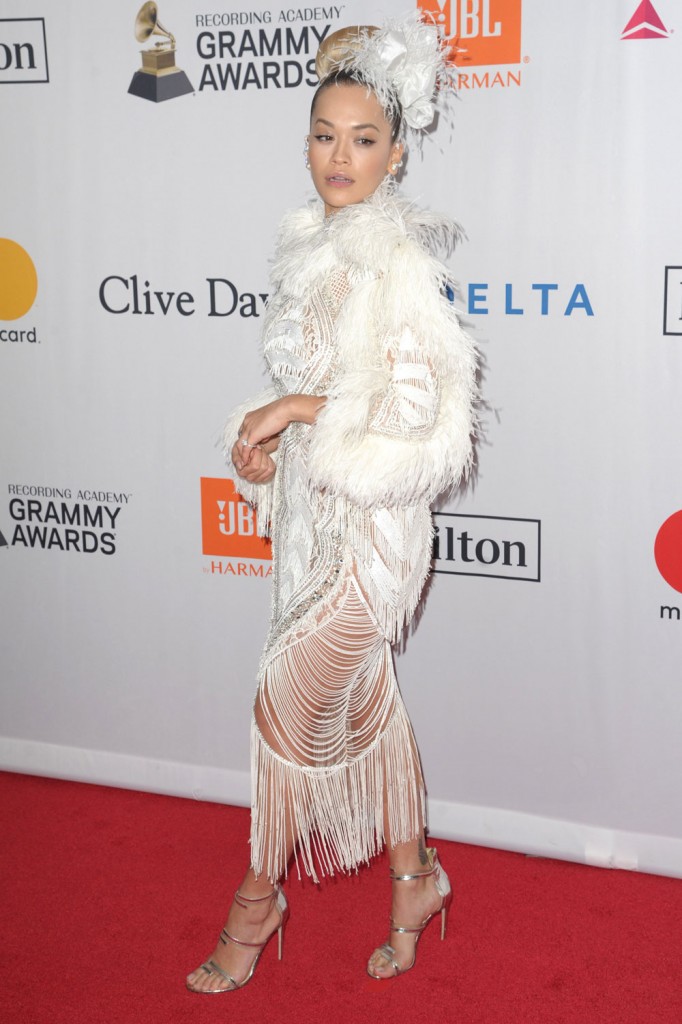 Kelly Clarkson was nominated in the Pop solo performance category for "Love So Soft," and she said she was rooting for Kesha in that category, as were so many of us. Unfortunately that went to Ed Sheeran, the only man nominated in that category. If you haven't read it yet, check out Kaiser's editorial about that, and how so many of the statements and performances last night fell on deaf ears in that industry. Her dress was Christian Siriano and it's fug with those metallic lattice embellishments and fringe but I love her styling.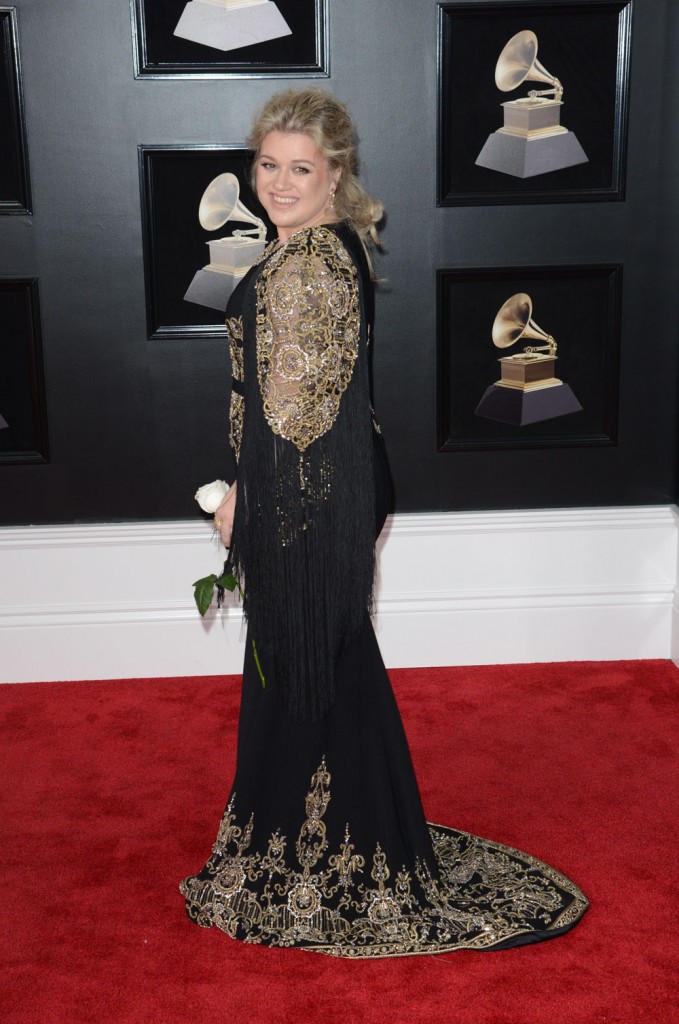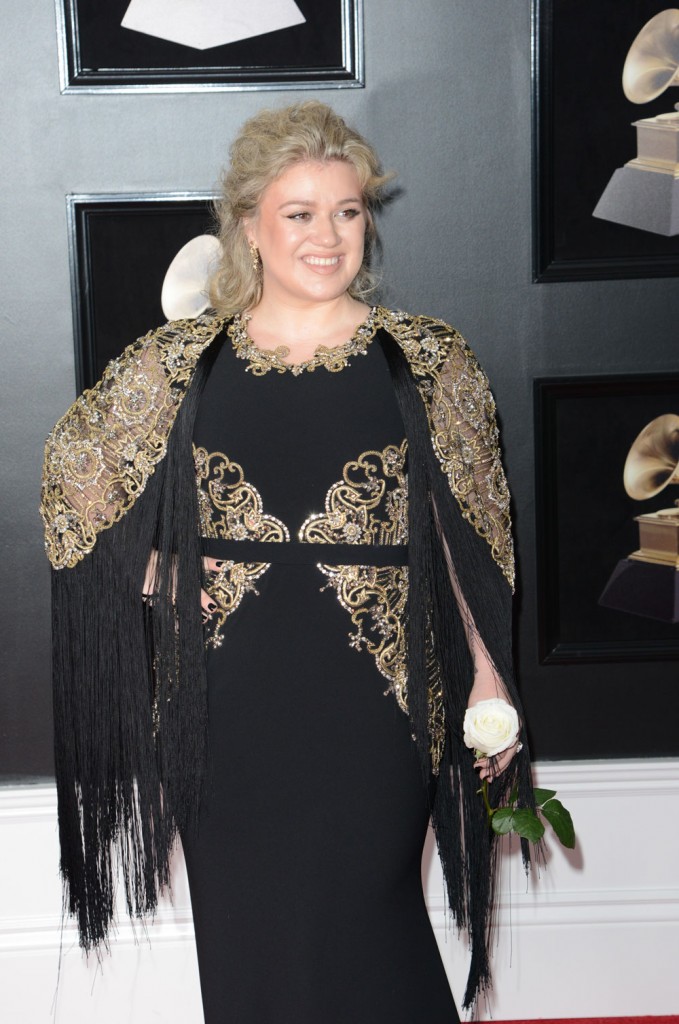 Photos credit: WENN and Getty