I don't know what this day will bring. I don't know who got indicted or who will be arrested or what chain of dominoes will fall. I do think it's… interesting that this is lining up to go down on the one-year anniversary of Election Day 2016. It's obvious Robert Mueller is going after the "smaller fish" right now, hoping that he can get them to turn on the bigger fish in the days and weeks to come. Am I expecting Robert Mueller to grab his smallest pair of handcuffs for the Baby Fists exactly on November 9th? Of course not. But sh-t it about to go down. There's an air of celebratory anticipation in the air. I can't stop smiling. It's #MuellerTime.
Before I get to Donald Trump's unhinged weekend tweets, let me put a few stories in front of you. One, Jared Kushner is making an unannounced, unplanned and "surprise" trip to Saudi Arabia this week, which… I mean, come on. He might as well be hiding out in an Ecuadorian embassy. On the topic of Kushner, please enjoy this Newsweek article from someone who used to work for Kushner's New York Observer – Kushner doesn't read, and he calls his father "daddy." Two, remember John Boehner? He gave a lengthy interview to Politico and it's a great read overall, mostly about the utterly shambolic nature of the current Republican party.
And finally, Donald Trump's approval rating has dipped again. Most polls have had him around the 40% mark for months, but it seems like Trump is losing more and more support from white folks (too little too late, white folks). You can really tell that Trump is losing it and that he knows the dominoes are beginning to fall – he and the Deplorables were going batsh-t crazy on Twitter all f–king weekend. It culminated with these tweets: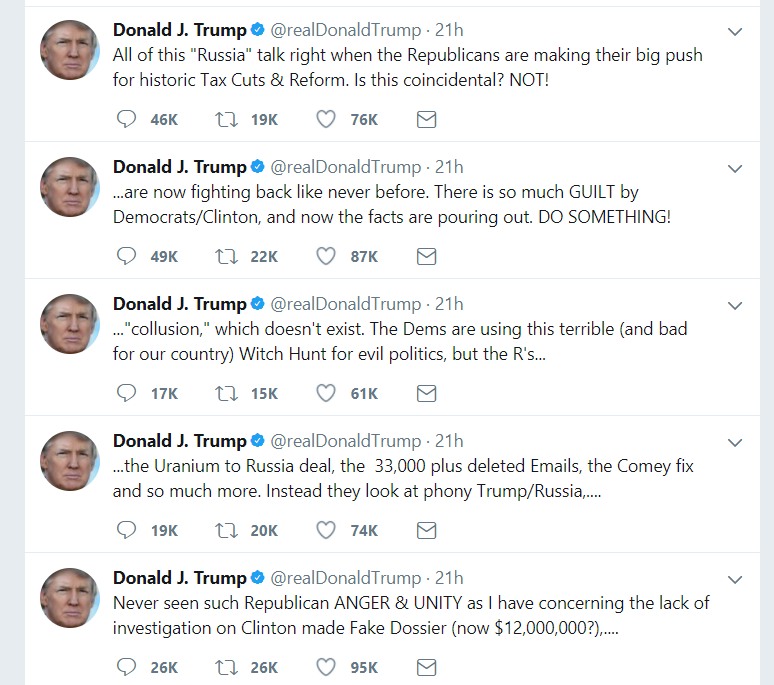 The unhinged Emperor of the United States is going Full Spaceballs. Enjoy.
— Jake Tapper (@jaketapper) October 29, 2017
"DO SOMETHING!" pic.twitter.com/n4C0mn2W9Q

— darth:™ (@darth) October 29, 2017
Imploring your followers to "DO SOMETHING!" doesn't seem to suggest the calm or confidence that goes with knowledge of one's innocence. https://t.co/38CpjZyMYQ

— Bill Kristol (@BillKristol) October 29, 2017
Trump: "DO SOMETHING" pic.twitter.com/i5Zt88aBdk

— Kaiser@Celebitchy (@KaiseratCB) October 29, 2017
"… and then the guy who's spent a third of his time in office on a golf course said … wait, hold on … he said DO SOMETHING!" pic.twitter.com/cO7HI0kkxg

— shauna (@goldengateblond) October 29, 2017
UPDATE: Paul Manafort is the one being asked to surrender today. I knew it! I predicted it would be Manafort. Squeal, Manafort. SQUEAL.
NYT FLAG: Paul Manafort and his former biz partner Rick Gates have been told to surrender to law enforcement. https://t.co/sZ2A8fyFUs

— Kyle Griffin (@kylegriffin1) October 30, 2017
Photos courtesy of Getty.