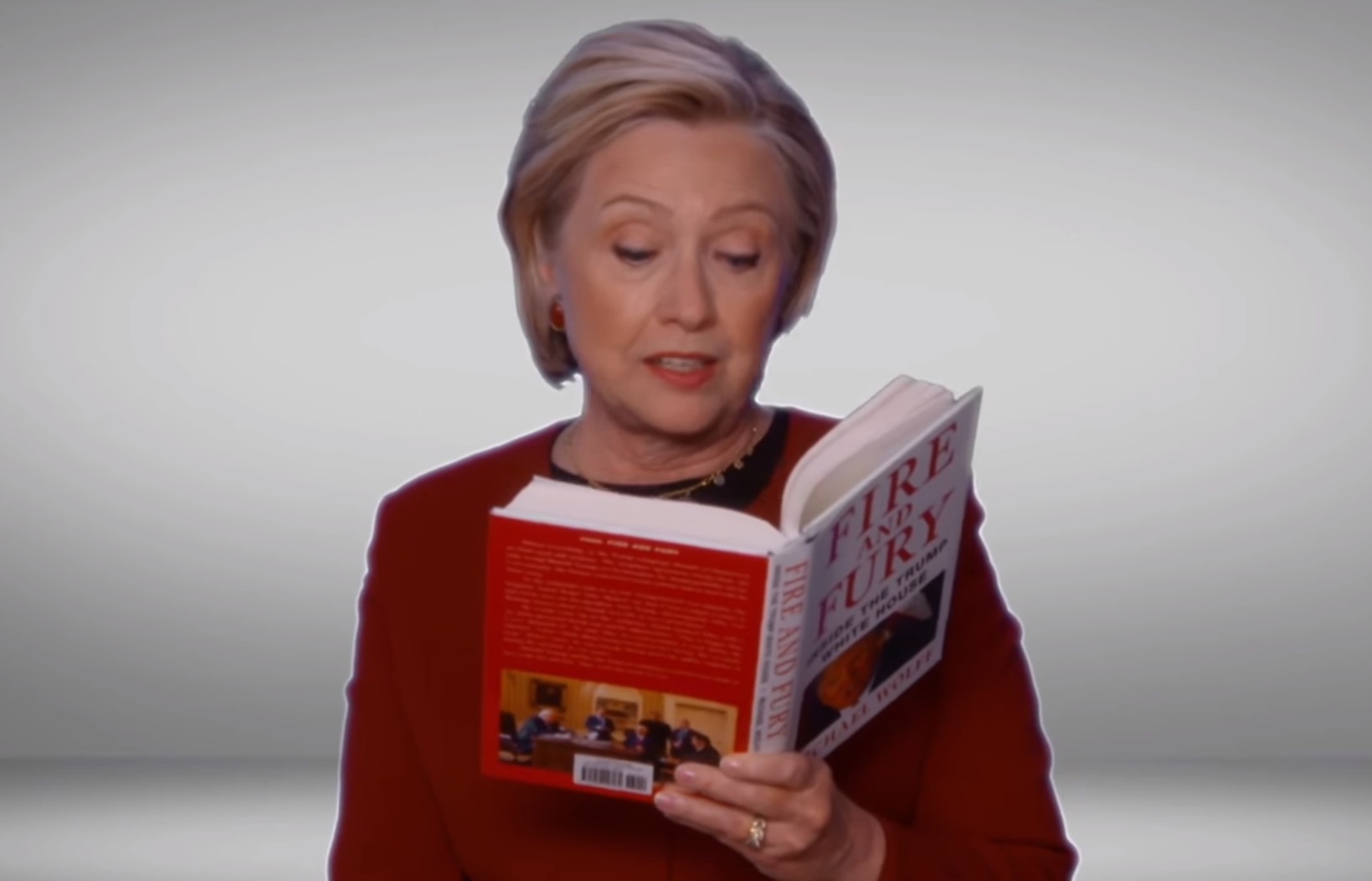 The Academy Awards show is usually the show of the year when it comes to pre-taped comedy sketches, because they have the time, money and inclination to do so, I guess. But at last night Grammys, host James Corden – who is CBS's golden goose at this point – did several taped skits, and I didn't hate the idea of it. There was one bit which was particularly funny – the "auditions" to do the celebrity narration on the audiobook of Michael Wolff's Fire and Fury. Fire and Fury is the tell-all about Donald Trump's first year as president. It's sold millions of copies already, and Trump comes across as an ignorant, treasonous buffoon (which is #Truth). Here's the full video:
The Hillary Clinton cameo was amazing, but can we just take a second and also enjoy Cardi B? "This is how he lives his life??" Isn't that all of us?? But yes, Hillary Clinton did a funny bit at the Grammys and the Deplorables were so butthurt about it. Nikki Haley, the ambassador to the United Nations, GOT ON TWITTER to complain about it:
I disagree. That part ruined the Grammys. Such a shame.

— Nikki Haley (@nikkihaley) January 29, 2018
I have always loved the Grammys but to have artists read the Fire and Fury book killed it. Don't ruin great music with trash. Some of us love music without the politics thrown in it.

— Nikki Haley (@nikkihaley) January 29, 2018
Triggered snowflake says what? I'm sorry, but if you're a Deplorable, were you really sitting there, watching Kendrick Lamar and Childish Gambino and Rihanna DOING THE GWARA GWARA DANCE and thinking "wow this is so apolitical"? Nikki Haley is just mad because Wolff insinuated that she banged Donald Trump. Girl, we see you.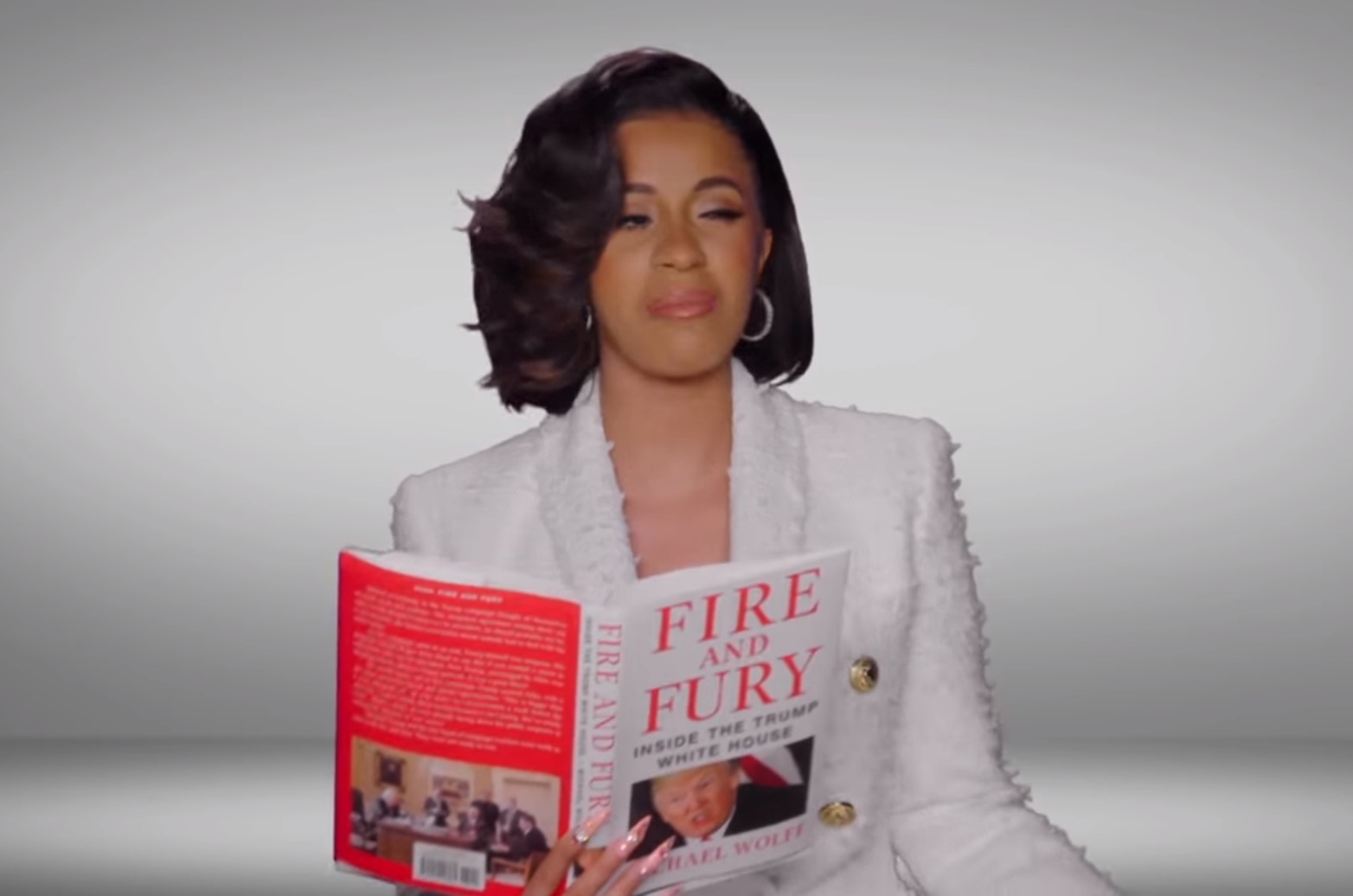 Screencaps from CBS.