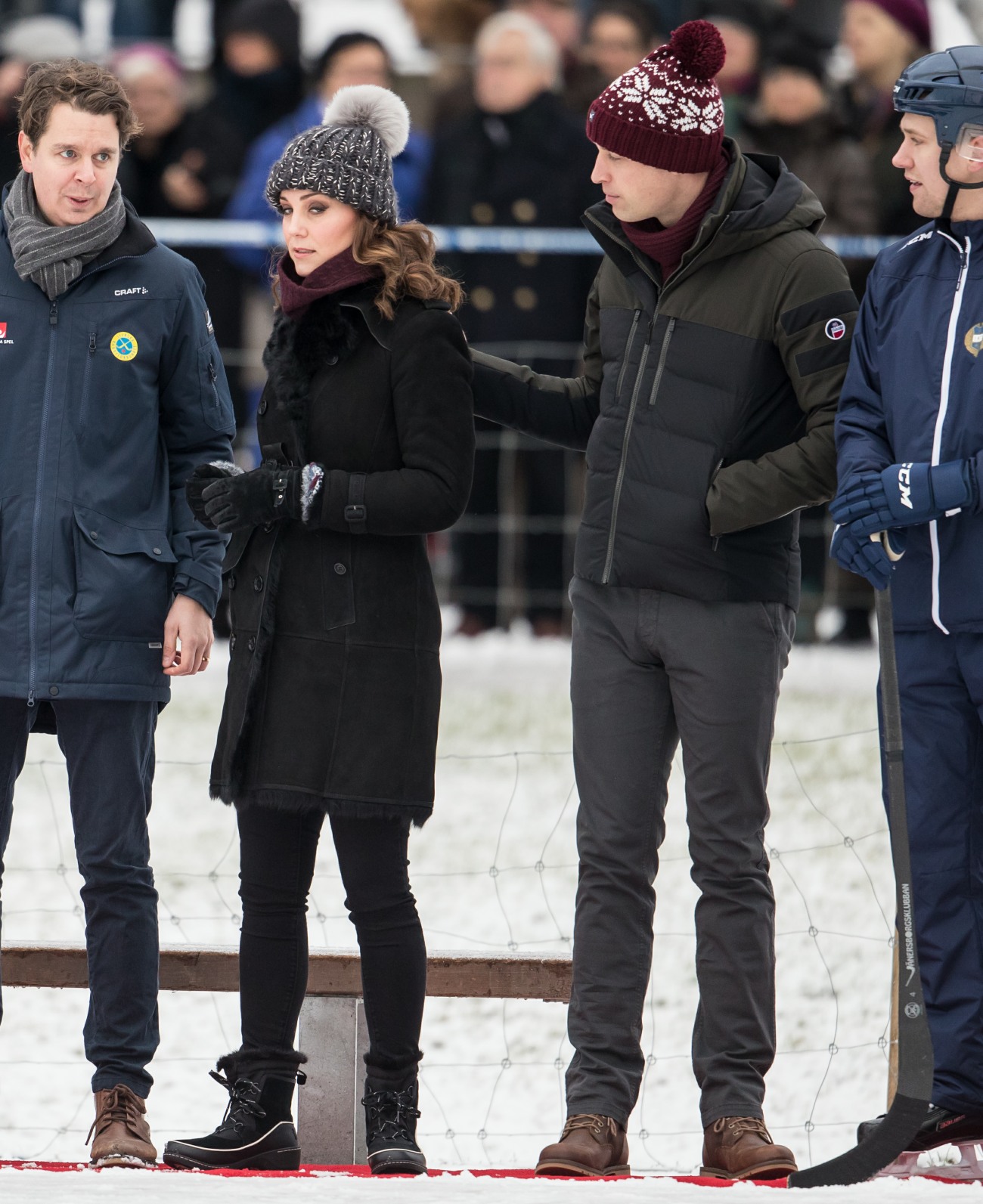 I forgot that the Duke and Duchess of Cambridge's big Swedish tour started this week! I think they arrived in Stockholm last night – technically – but unlike previous tours, William and Kate didn't do a big photo-op upon their arrival, as they were deplaning. So officially, their tour began this morning in Stockholm, when they did an event at a hockey rink. It's apparently freezing in Stockholm right now, because duh, it's Stockholm! Swedish people live the Bomb Cyclone life every winter, right? Will and Kate will be touring Sweden and Norway for four days, and people are sort of excited because they're going to be spending some time with Sweden's Crown Princess Victoria and Prince Daniel, two of the coolest "modern royals."
Kate did some "diplomatic dressing" as the British papers like to say. Her black coat is Burberry, and it costs about $ 3500. But underneath the coat, she wore a burgundy sweater by Swedish designer Fjallraven. I like Will and Kate's knit hats – very cute.
By the way, if you're side-eyeing Will and Kate for sipping what looks like wine, just know that while it's quite common for Swedish people to drink some kind of alcoholic mulled wine when they're out on the ice, Will and Kate got a non-alcoholic version.