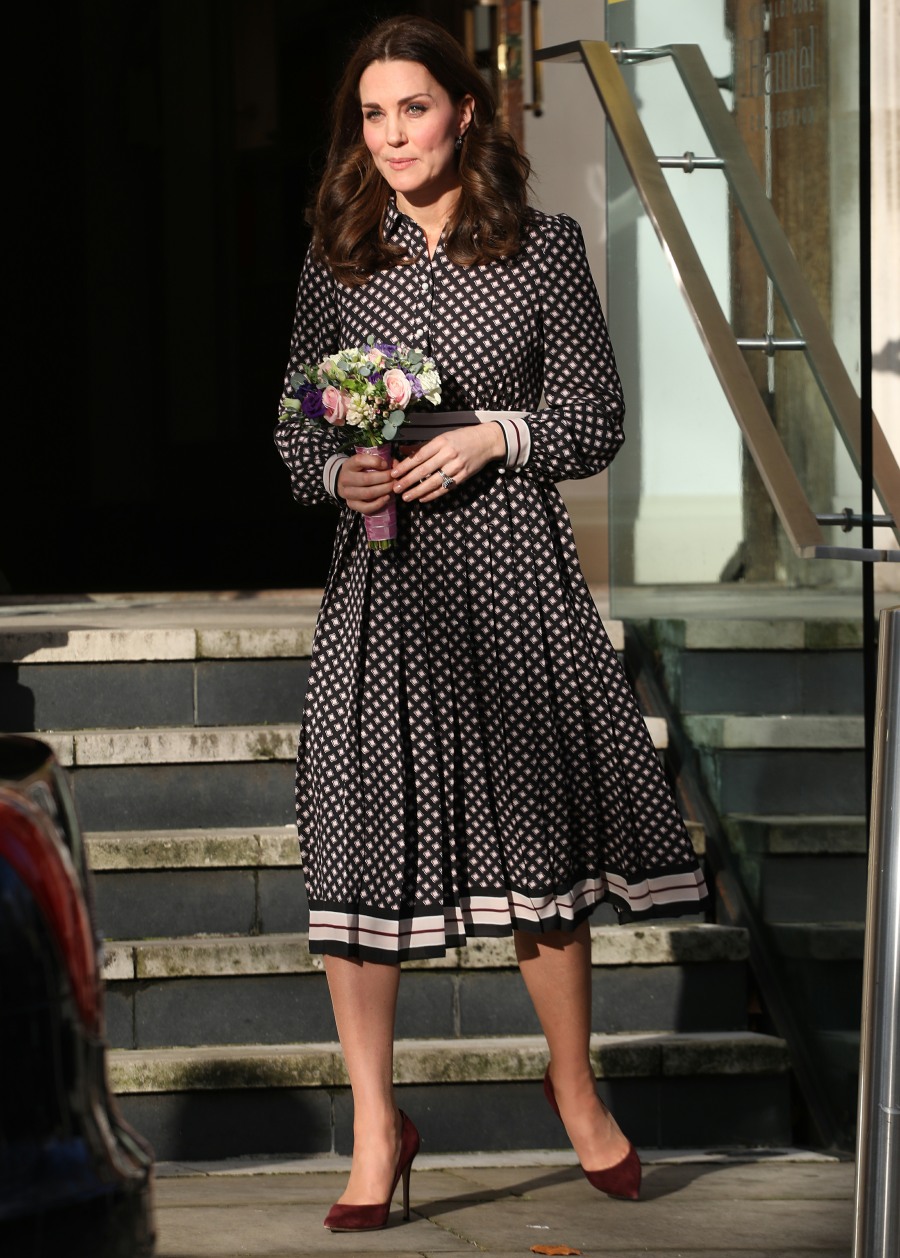 The Duke and Duchess of Cambridge's recent whirlwind schedule of public appearances can be interpreted a few different ways. One theory is that they knew Harry was going to get a lot of attention, and they didn't want to be forgotten and ignored. Another theory is that Will and Kate always tend to "step up" towards the end of any given year, as part of a last-ditch effort to improve their "numbers" for all of the reporting about which royal figures work the hardest. A third theory involves Kate merely making up for various events which she had to cancel after she became pregnant. That theory explains some (but not all) of her appearances in the past two weeks.
In any case, Kate seems to be feeling better now, but I guess she's still not well enough to travel, because William headed off to Finland yesterday for his whirlwind two-day trip. Originally, they were supposed to go together, but then it changed to just William. I suspect there was a concern about George and his school schedule too – Kate probably didn't want to be out of the country, lest she miss the drop-off and pick-up. In any case, while William is away, Kate's mother is apparently staying with her at Kensington Palace. They were seen leaving KP together yesterday – go here to see photos.
The Duchess of Cambridge has been enjoying some mother-daughter bonding time with her mum Carole Middleton, while her husband Prince William is abroad. Kate, 35, and Carole, 62, were pictured leaving Kensington Palace in a car on Wednesday afternoon, with Kate behind the wheel. The pregnant royal, who is expecting her third baby with William, wrapped up in a tweed coat while mum Carole wore a fur-trimmed jacket.

It's not known where the pair were heading to, but the outing came just hours after Kate visited a primary school in London. The Duchess spent a couple of hours with children and teachers at Robin Hood Primary School, where she learnt about their gardening campaign. Kate, dressed down in jeans, a jumper and a wax jacket, helped the young boys and girls plant winter bulbs and gave a speech, touching on her own childhood.
My guess is that Carole and Kate were headed out for some shopping. Kate does that a lot when she has a morning event – she'll spend an hour (or less) at a morning event, then she needs some retail therapy. I remember a time when Kate would just pack up and go to her parents' house in Bucklebury whenever William was away! I guess she didn't do that because of George's schedule now too.