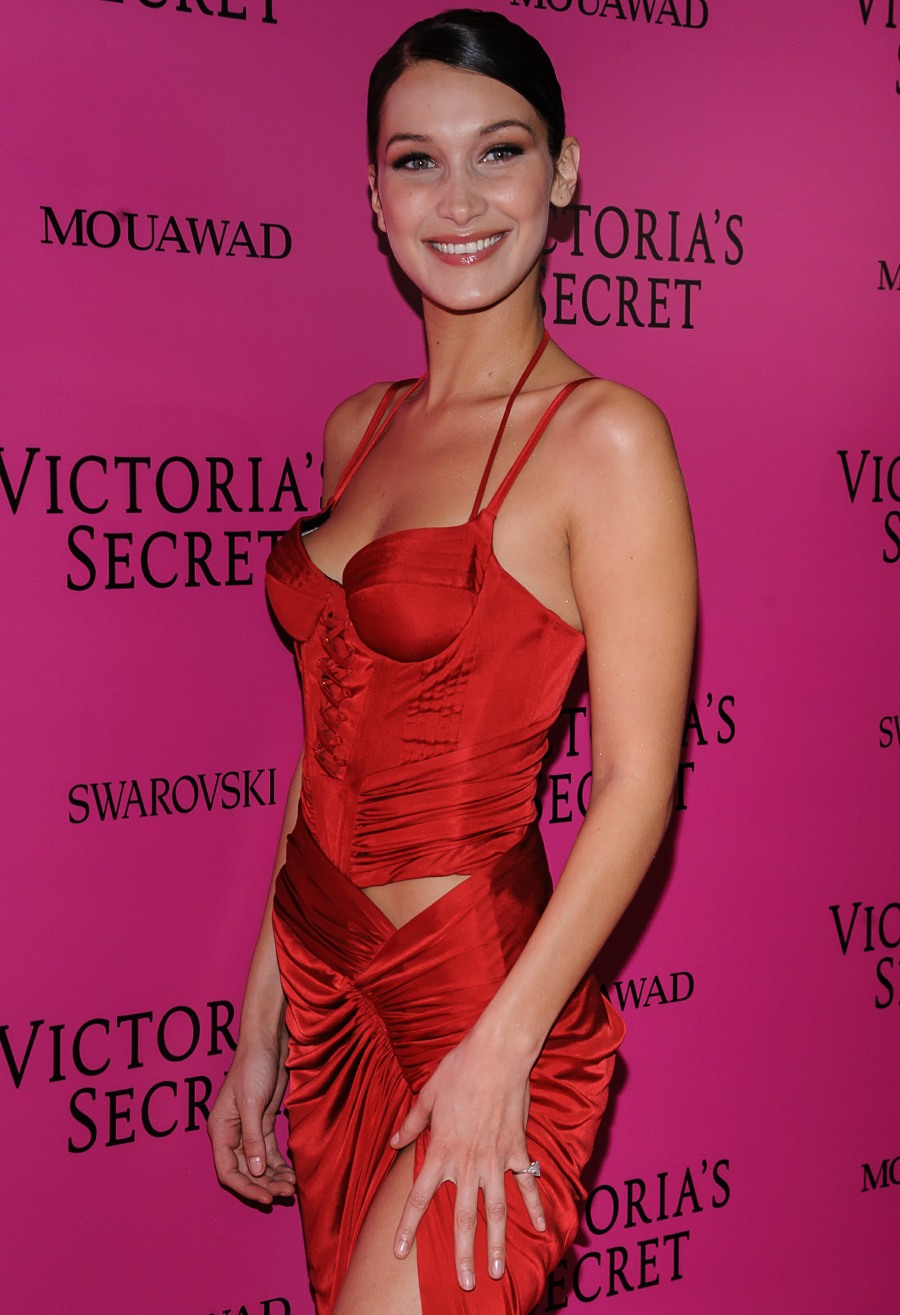 The backstory of all of this is classically insider-y, like there only a handful of eligible dudes to date in Hollywood and the same group of high-profile women just cycle through those dudes endlessly. So Bella Hadid and The Weeknd/Abel Tesfaye broke up and he quickly started dating Selena Gomez. Then Selena and Abel faded out and she started seeing Justin Bieber again. Bella was possibly starting up something with Drake, but Abel came creeping back to her and she maybe dropped Drake for Abel, at least that's how it seemed. But now Us Weekly says that Bella and Drake were over because he ghosted her??
It's over before it even started! Drake and Bella Hadid are "no longer talking" after sparking romance rumors when the rapper attended Hadid's 21st birthday in New York City in October, a source exclusively tells Us Weekly.

"Things ended over text when he basically ghosted her," the source tells Us of the rapper, who is currently touring out of the country. Nothing too serious happened between the "One Dance" singer, 31, and the model. One source close to Drake insists the two are just friends, while other insiders have told Us they were casually dating.

Hadid previously dated The Weeknd (real name: Abel Tesfaye). The pair split in November 2016 after nearly two years of dating. After the breakup, the "Starboy" singer, 27, dated Selena Gomez for 10 months before the 25-year-old "Wolves" crooner got back together with ex Justin Bieber.

The Weeknd has since been linked to Bieber's ex Yovanna Ventura. They were photographed together on Friday, November 10, one day after holding hands at French Montana's birthday party.

"The Weeknd was there hand in hand with Yovanna Ventura all night," a source told Us at the time. "They arrived together. They were holding hands. He was there for a solid two hours with her and everywhere they went they held hands."
So, basically, Bella isn't with Drake because he did what he ALWAYS does to women and she's not with Abel because Abel is dating one of Justin Bieber's exes? Good God. As for Drake ghosting Bella… as I said, doesn't he always do this? The man is bad at actually having relationships. He get obsessed, he puts a lady on a pedestal, he wines and dines her and behaves like she's his true love… and then once he "gets" her, he loses interest. Men like that suck. As for Abel… well, who knows? I hope Bella just moves on completely.