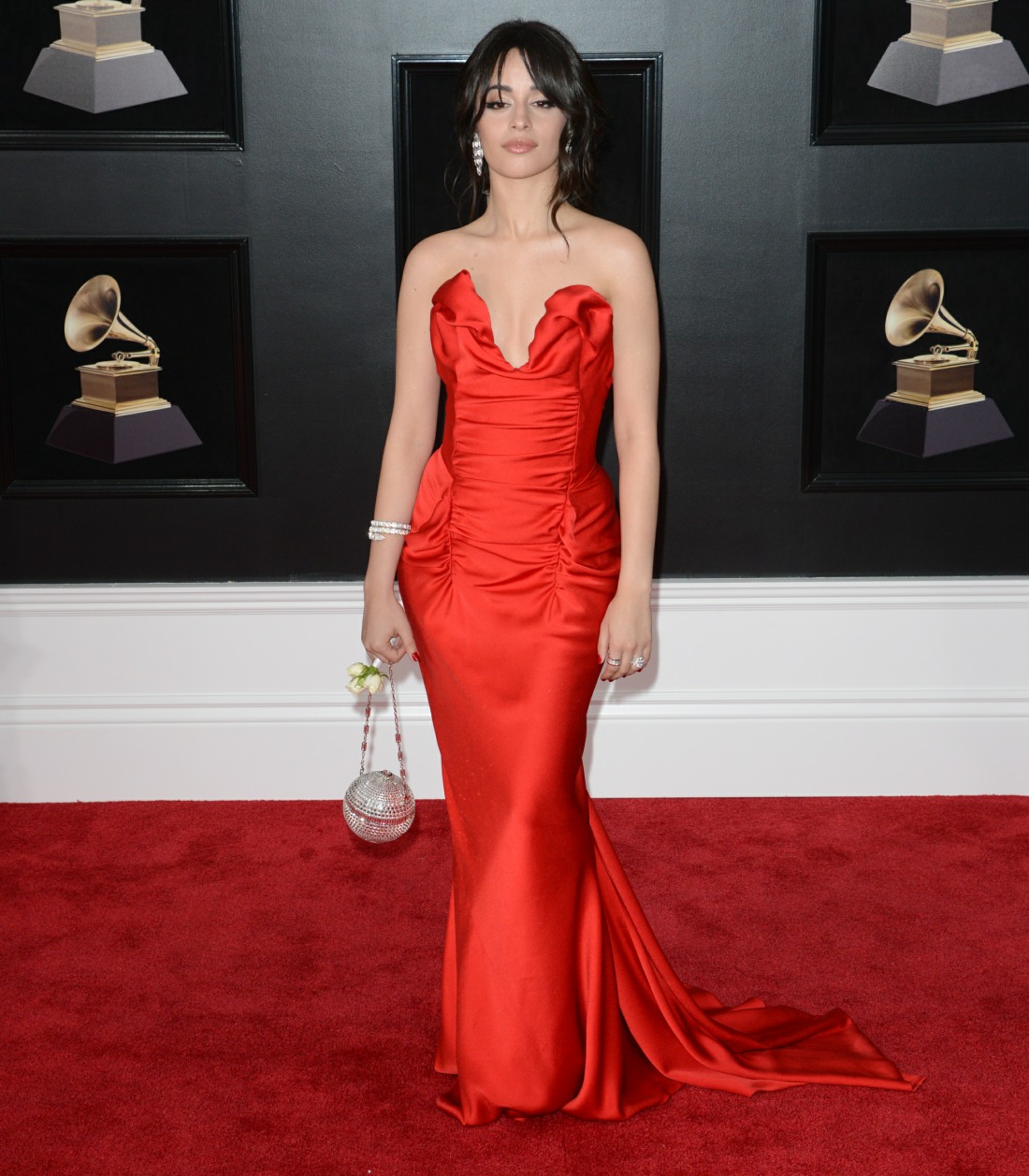 Most of the time, I think I'm probably much, much too old to really get Camila Cabello. I know "Havana" and I like the song, but I know she's a lot more than that. She was part of Fifth Harmony until the drama and now she's a solo artist. She's also a Cuban immigrant, a young Latin-American woman in music/media/pop culture. She delivered an excellent speech at the Grammys about immigration and the Dreamers – go here to read. Here red carpet dress was Vivienne Westwood and it was too tight, and she kept having to adjust herself.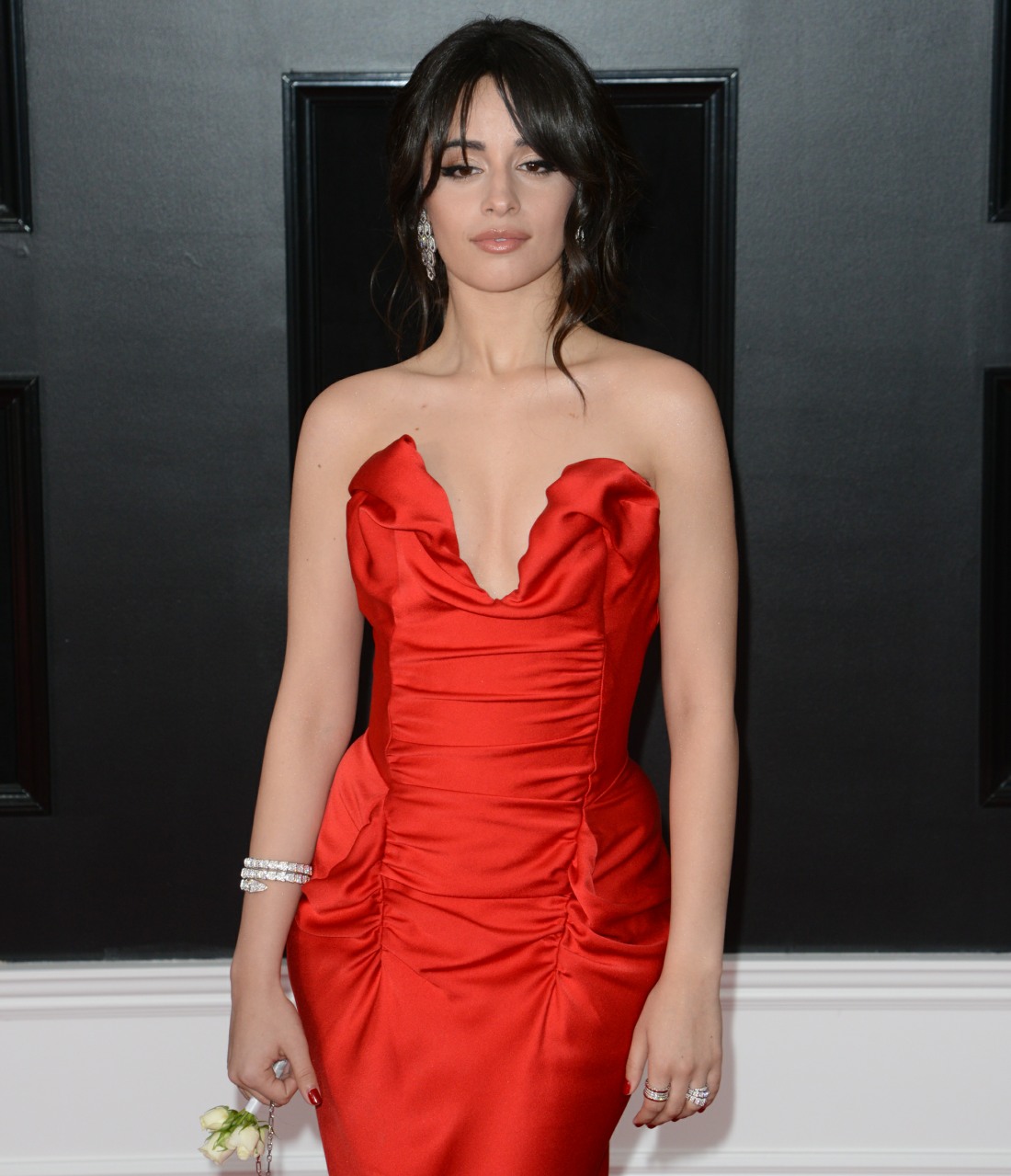 Bebe Rexha looked like Future Kylie Jenner in the face, and the dress wasn't good either. This dress is La Perla and it's WAY too tight in the bust.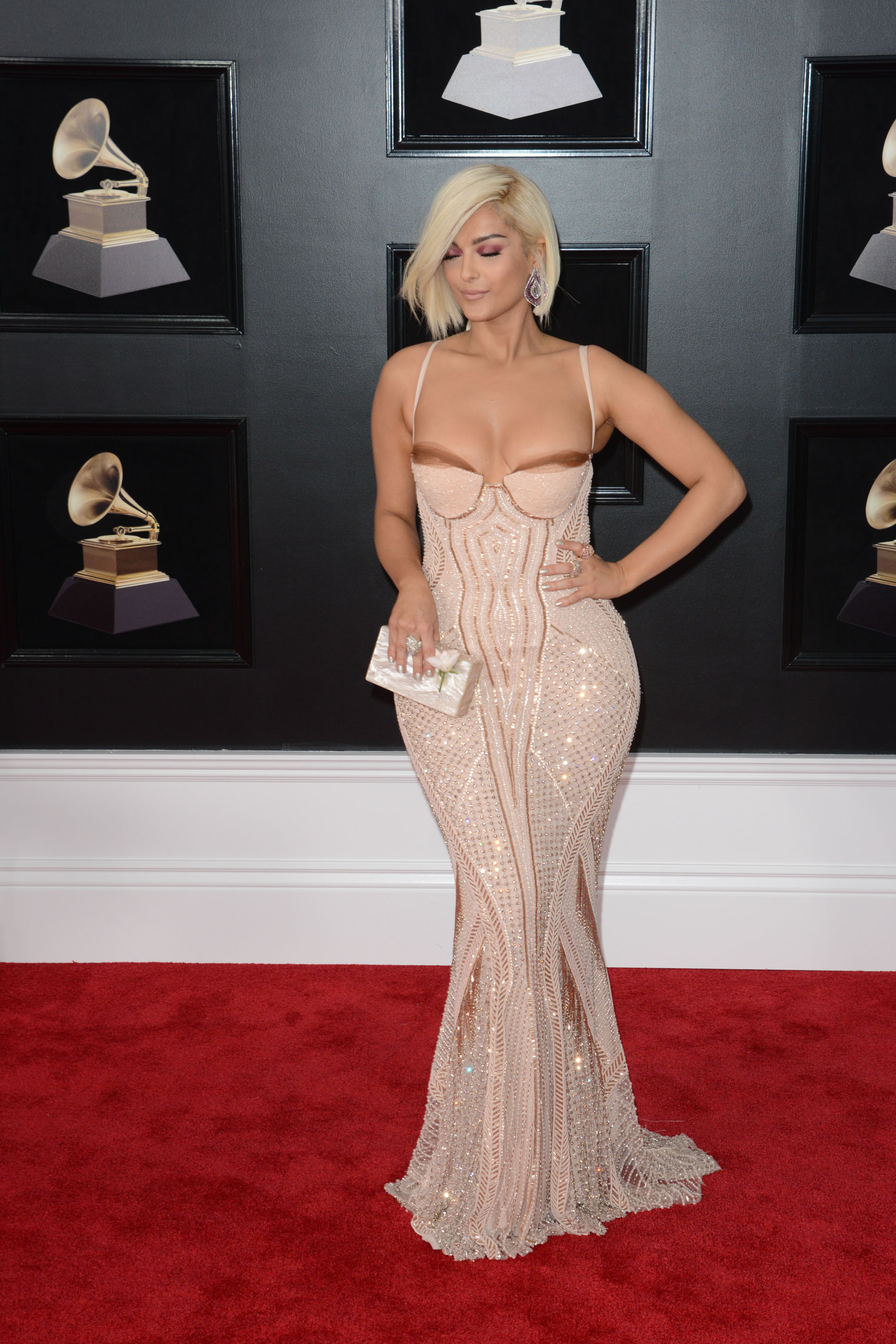 Eve looked incredible in this Naeem Khan suit. It makes me sad to think that the young ones probably don't know why she was there.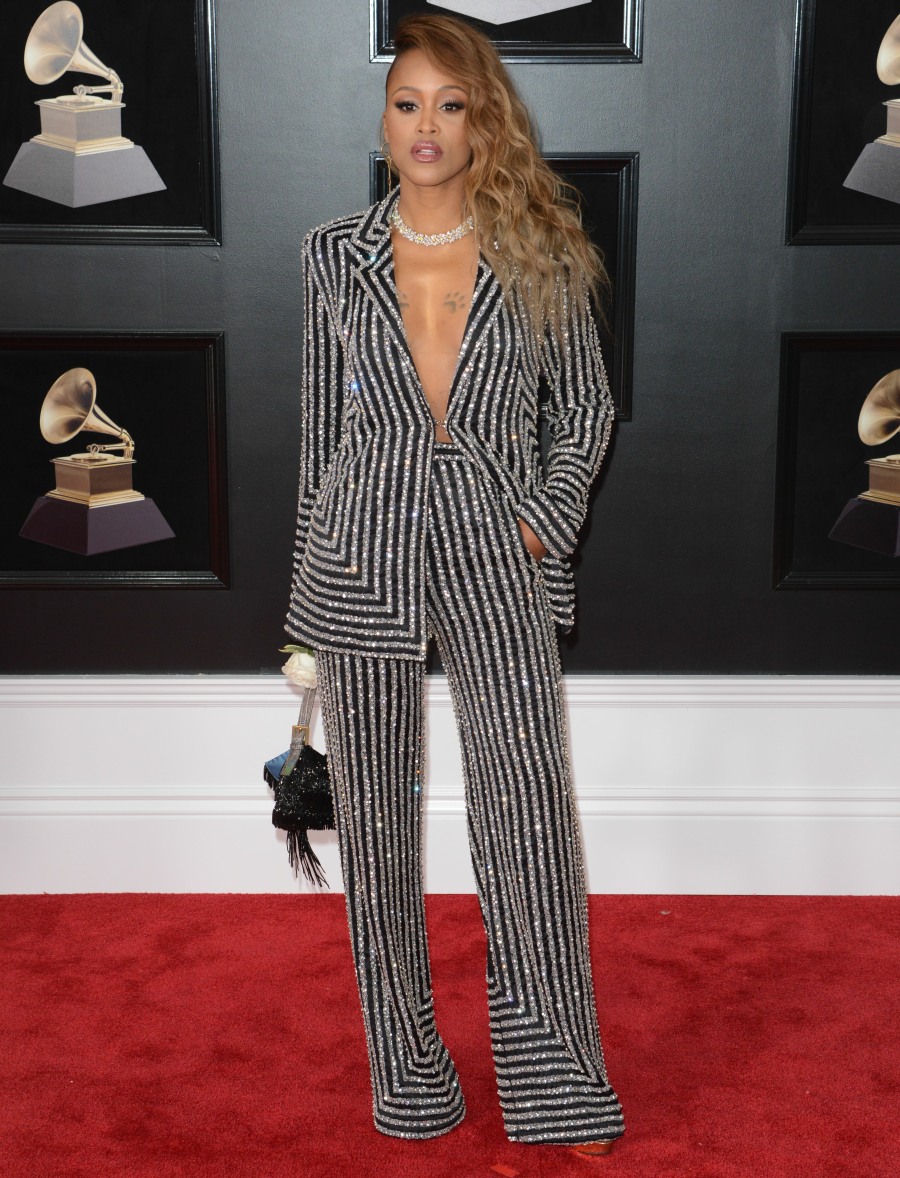 I love Khalid. He wore a Ferragamo suit.
The Chainsmokers – Andrew Taggart and Alex Pall – both wore Valentino suits and white roses for Time's Up. These guys are total douchebag bros who brag about all of the hot women they sleep with, so the white roses seem like a bit of cognitive dissonance.
Photos courtesy of Getty and WENN.