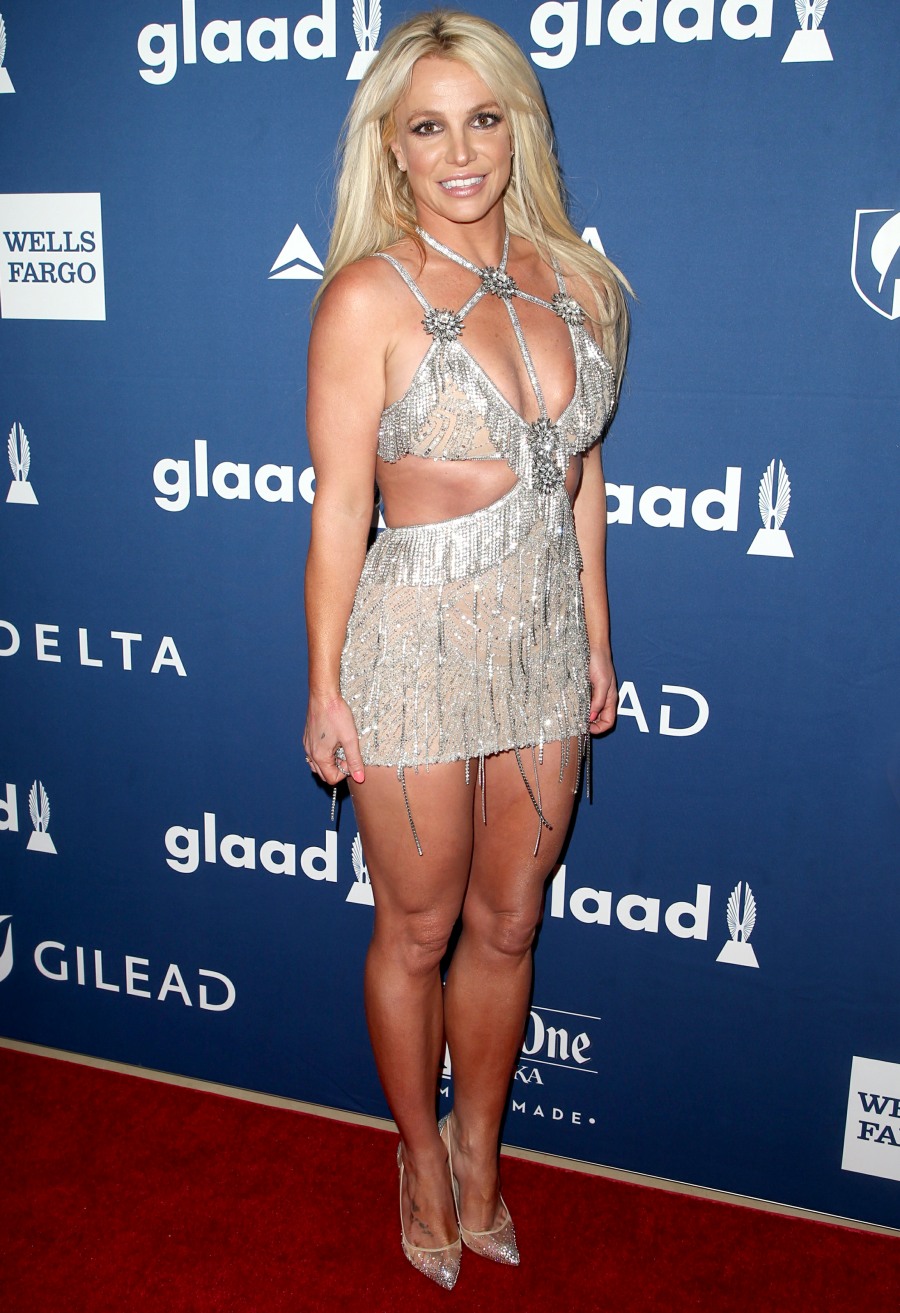 Here are some photos of an animated-looking Britney Spears at the 29th Annual GLAAD Media Awards in Beverly Hills last night. Britney received the Vanguard Award for all she's done for the LGBTQ community, which… I mean, I would and do consider Britney to be a gay icon, but I also don't think she's some huge LGBTQ ally? But whatever, GLAAD hands out those kinds of awards like candy at this point.
Britney's is in a Giannina Azar mini-dress and she wore Christian Louboutin heels. The dress is bad, her hair is bad and the uneven tan is bad, and yet… I think she looks good here, just because it is genuinely nice to see her looking so animated and "together." But yeah, this dress is absolutely awful and much too small. She walked the carpet solo, but her boyfriend Sam Asghari was there, and they sat together inside the event.
Meanwhile, we haven't had any gossip from Britney and Kevin Federline's child support battle in a few weeks. The gossip – which was a steady stream throughout March – has gone dark. I think the lawyers are handling everything now, and hopefully Jamie Spears isn't going to leak a bunch of new sh-t to the press.
And finally, Britney's little sister Jamie Lynn welcomed her second daughter this week. Jamie Lynn named the little girl Ivey Joan. Do you think Britney spends much time with her nieces?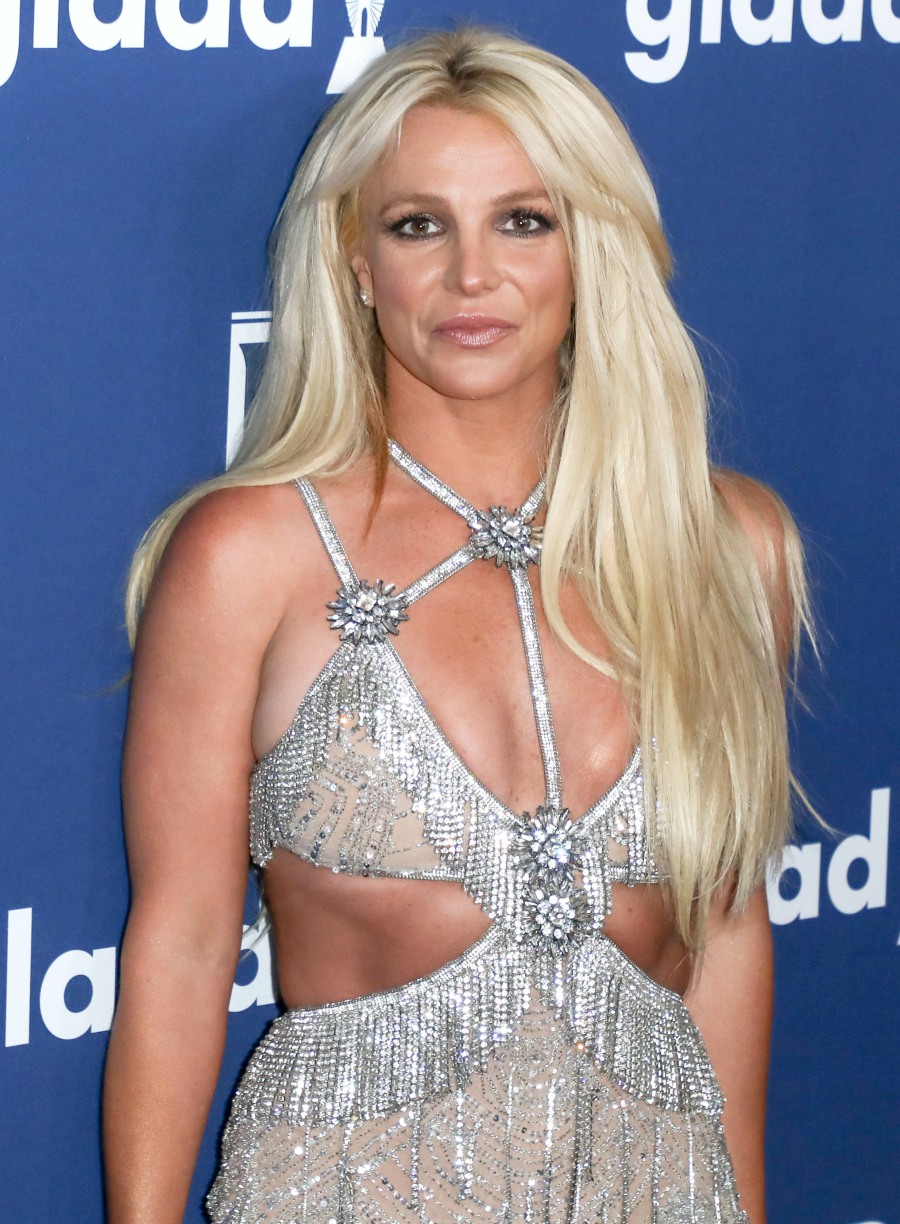 Photos courtesy of Getty, WENN.