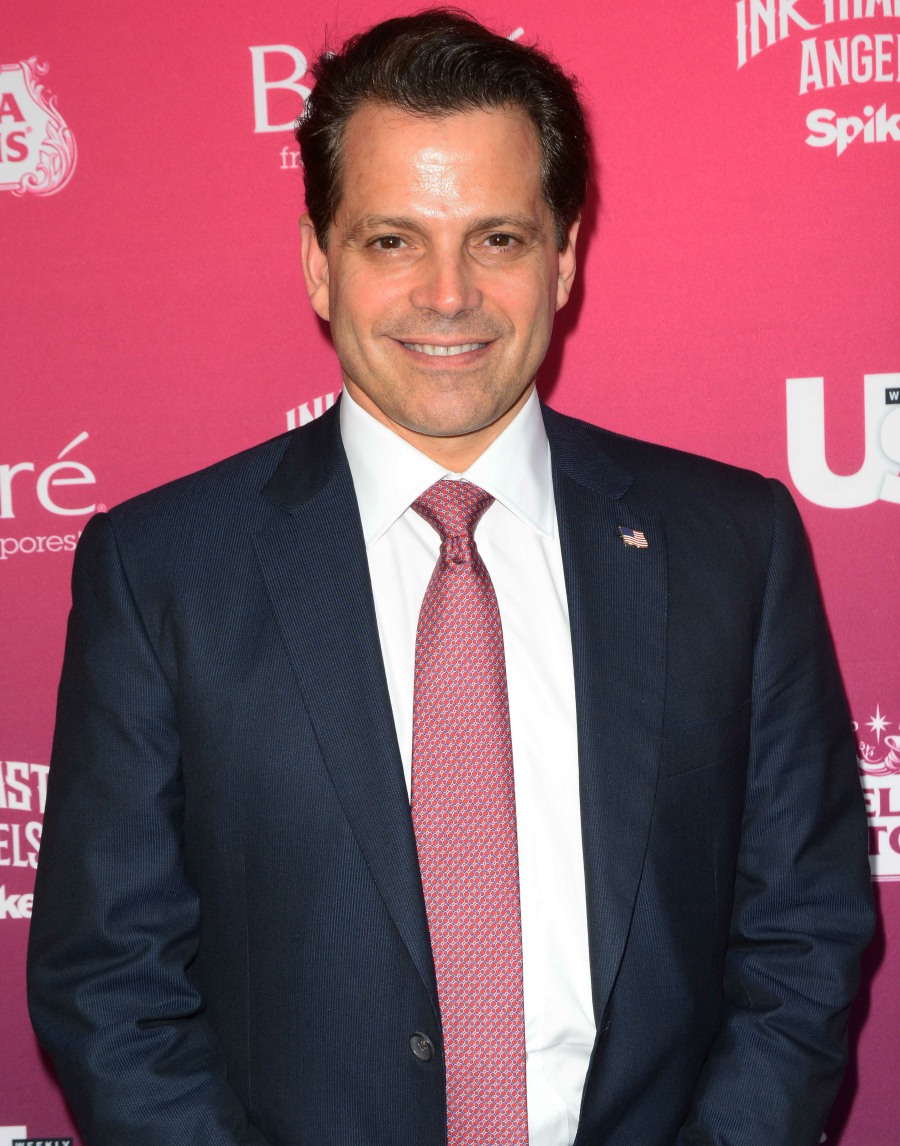 I believe women of every age should have their own sexual, financial and romantic agency. If a 20-year-old woman wants to bang an older "sugar daddy" and that's her choice at every level, so be it. As long as everyone's an adult and everything is out in the open, do whatever. Now, all that being said, it sounds like Anthony Scaramucci is a pimp and it's all sort of gross. In case you've already forgotten Anthony "The Mooch" Scaramucci, he was Donald Trump's Communications Director for ten glorious days last year, and he's been flat-out famous ever since. So famous that he's hosting Sugar Daddy Nights at the NYC restaurant he owns (?) called Hunt & Fish Club. What is happening?
The Mooch is helping "Sugar Daddies" hook up with pliant young women seeking "arrangements." Anthony Scaramucci's Midtown restaurant, Hunt & Fish Club, is the venue for Thursday's "Sugar Social," where 25 "invited gentlemen" will meet for cocktails and dinner with 35 "stunning women."

Scaramucci — the Wall Street whiz who was President Trump's communications director for 10 days — will not be attending. His publicist Howard Bragman told me, "Anthony is happily married." Scaramucci and his wife, Deidre Ball, reconciled after she filed for divorce last summer.

The email promoting the event promises, "Sugar Socials are our solution to a relationship on your terms — upfront and honest arrangements." Money typically does change hands.

"Meet with 35 stunning women the first hour over cocktails. Select one (or two, if you like) to join you for dinner . . . Need help choosing the right company? Our host will pair you with someone of interest."

Bragman said Scaramucci isn't involved in promoting sex-for-money relationships. "Some club rented out a private room," the publicist said. "We neither condone nor endorse."

Sources say Scaramucci named his restaurant after the infamous Bergin Hunt and Fish Club in Ozone Park, Queens, where John Gotti and his Gambino gang liked to hang.
There is not one un-shady sentence in this whole Page Six item. "Money typically does change hands." And how. What's the difference between a sugar-daddy situation and just straight up prostitution? If you call it sugar-daddying, then it's not illegal? It seems like the NYPD might want to send their Vice squad undercover, because yeeesh. Also… 25 men and 35 women? I guess that's for the sugar daddy who can support two ladies. *barf face*